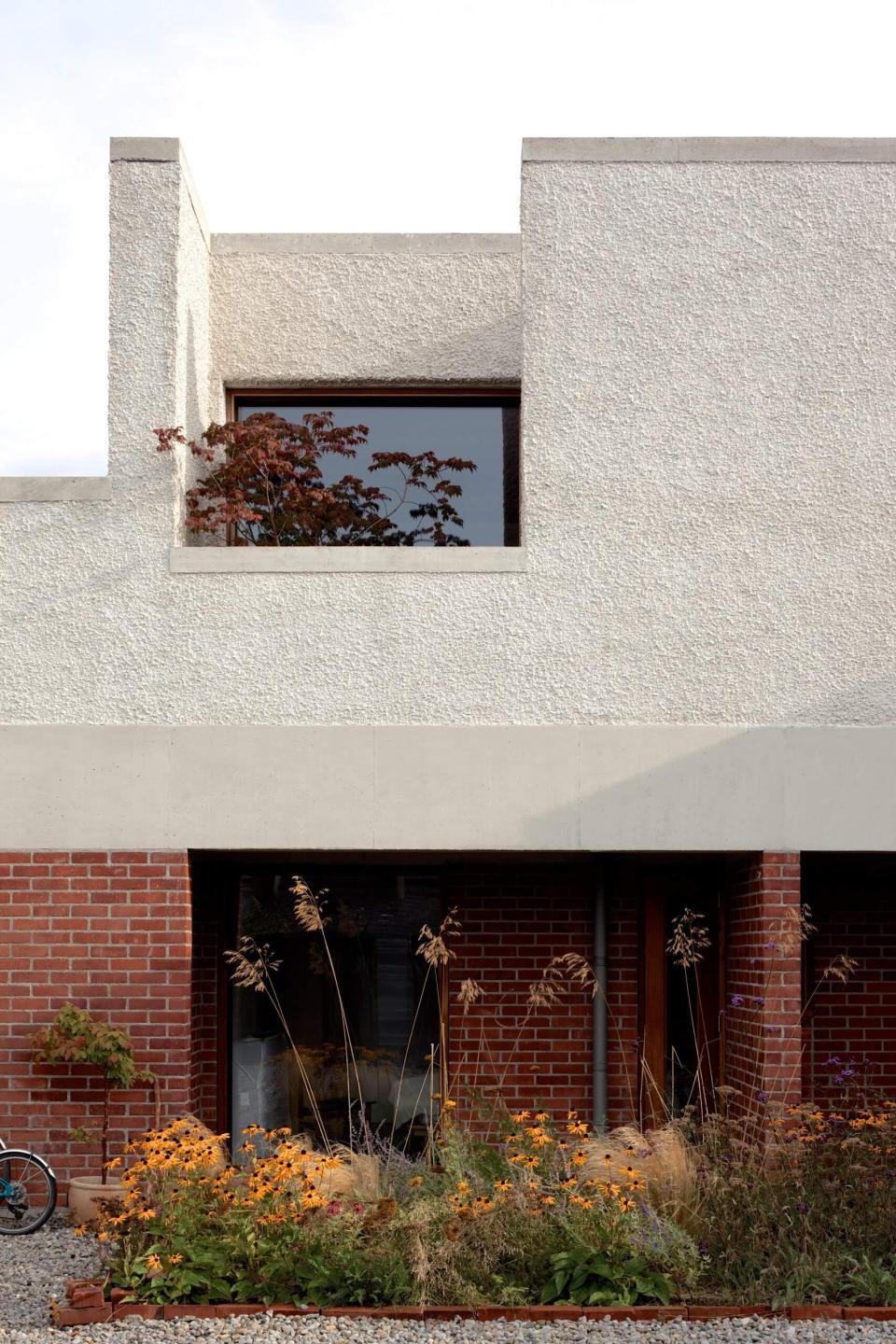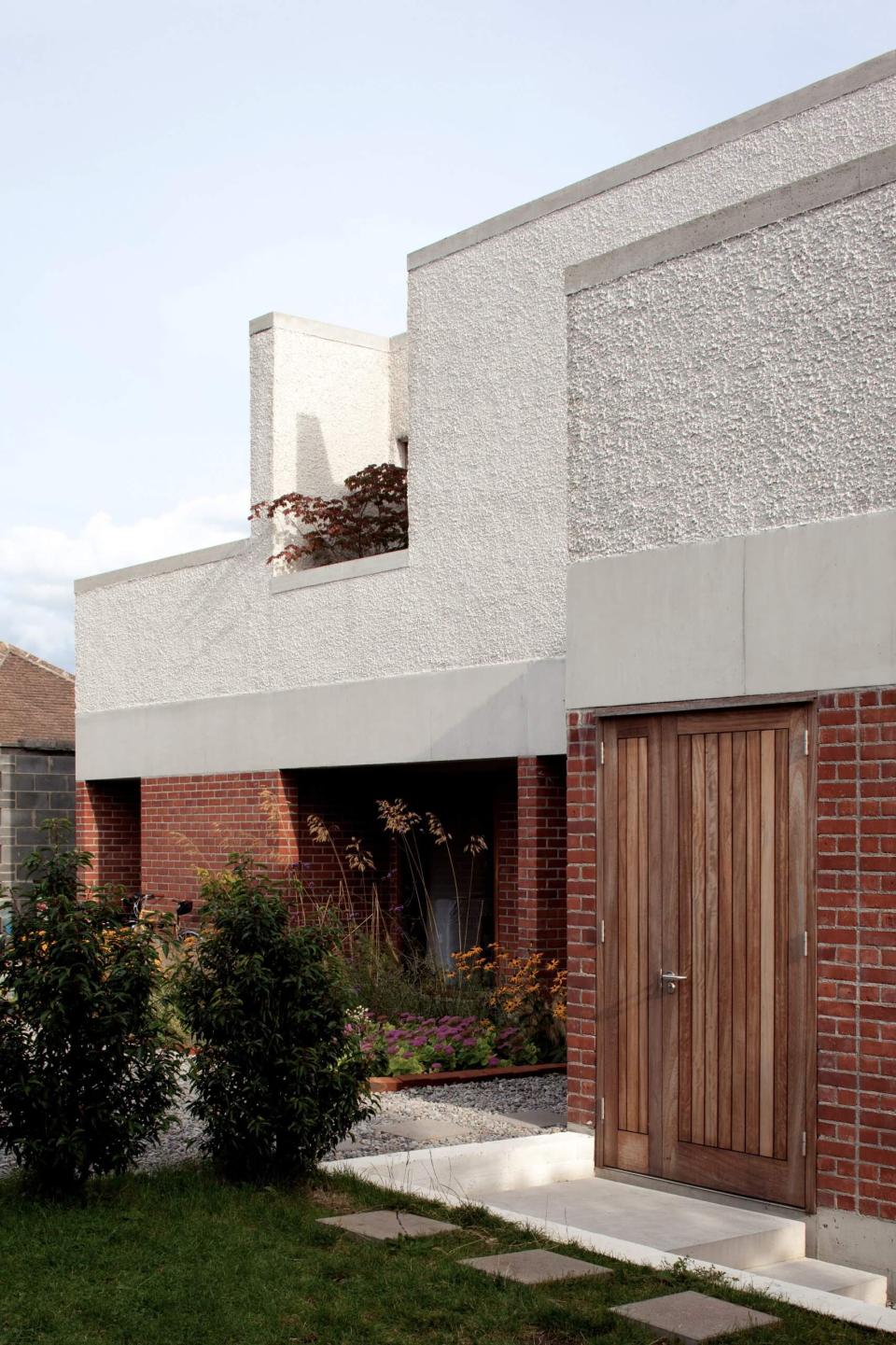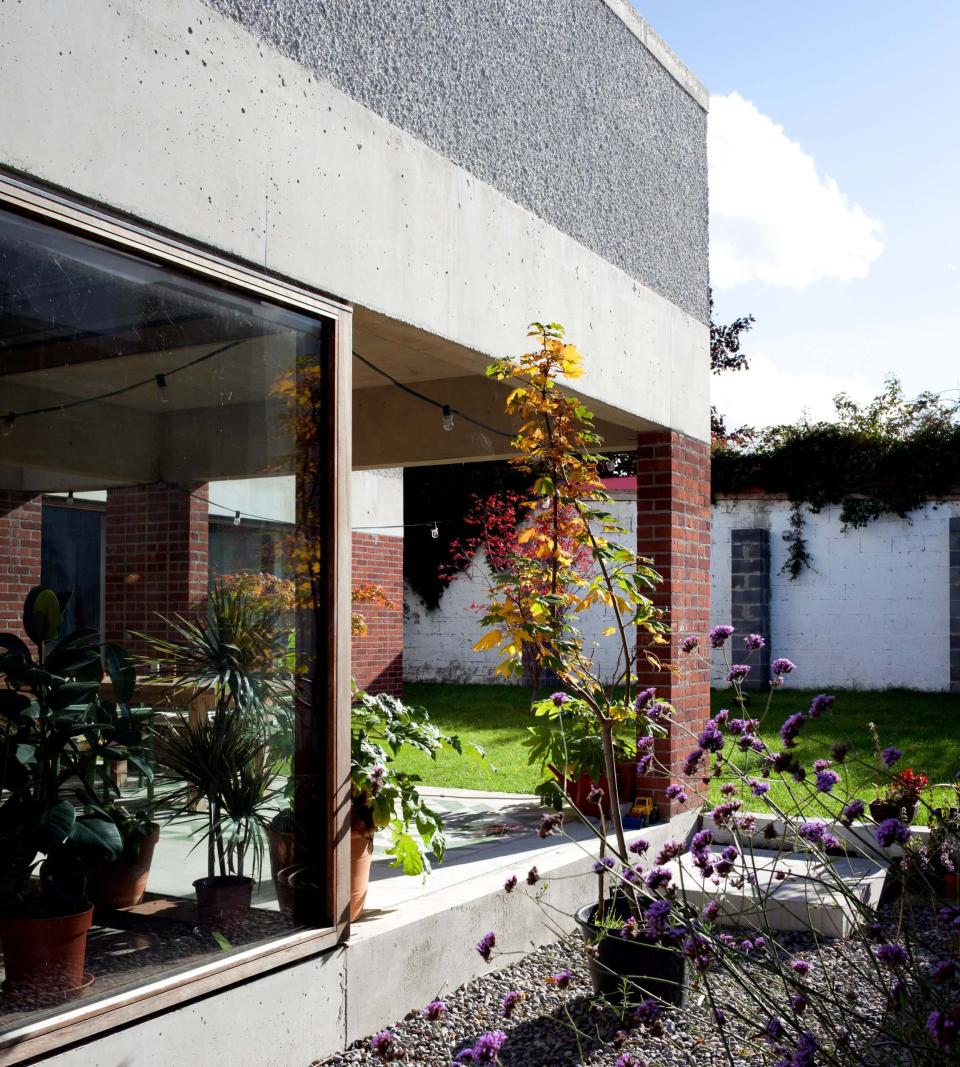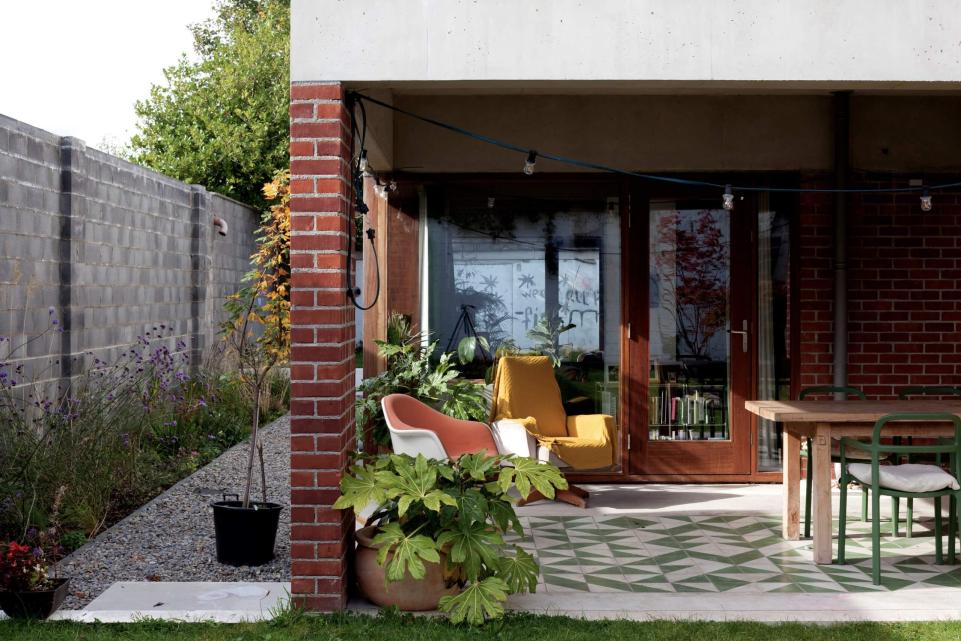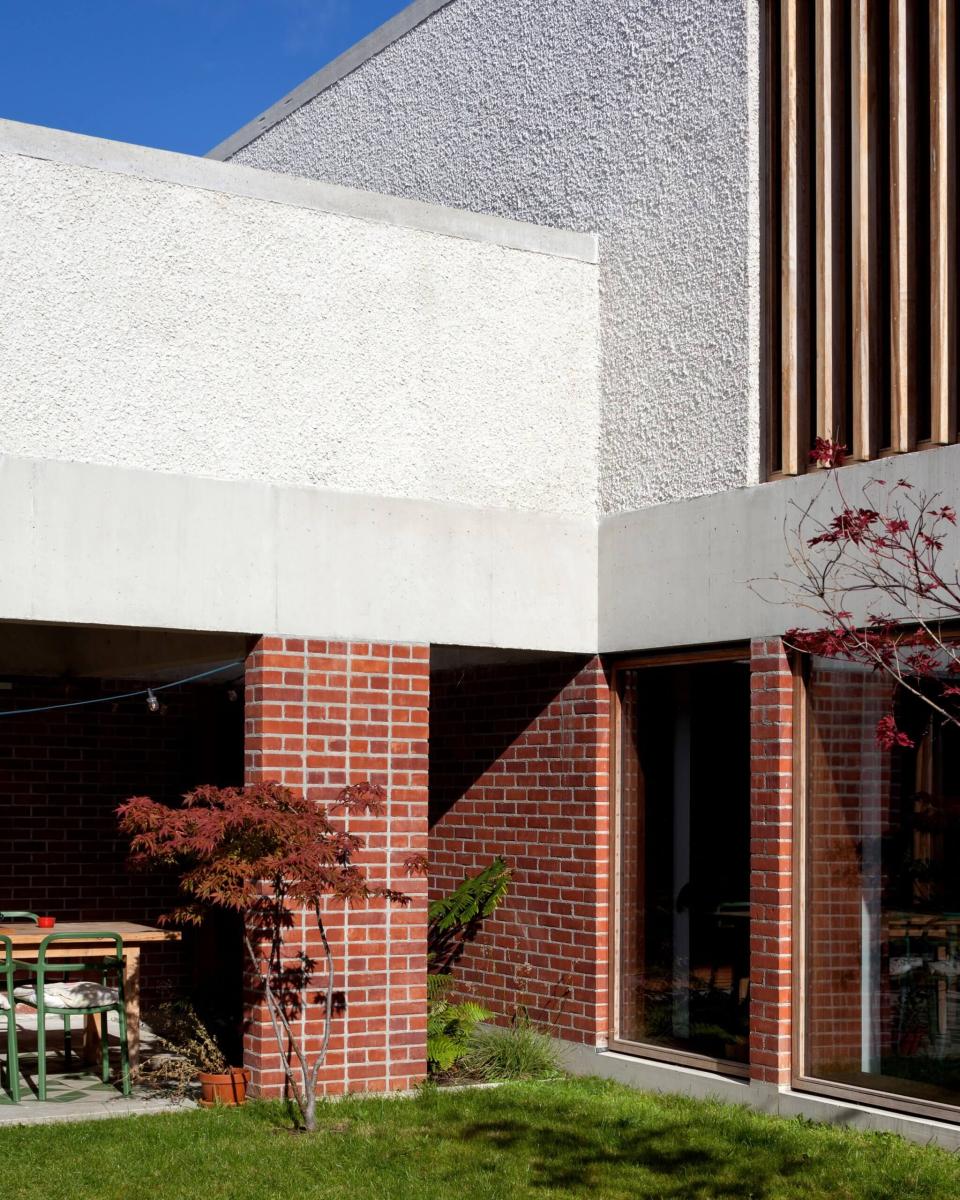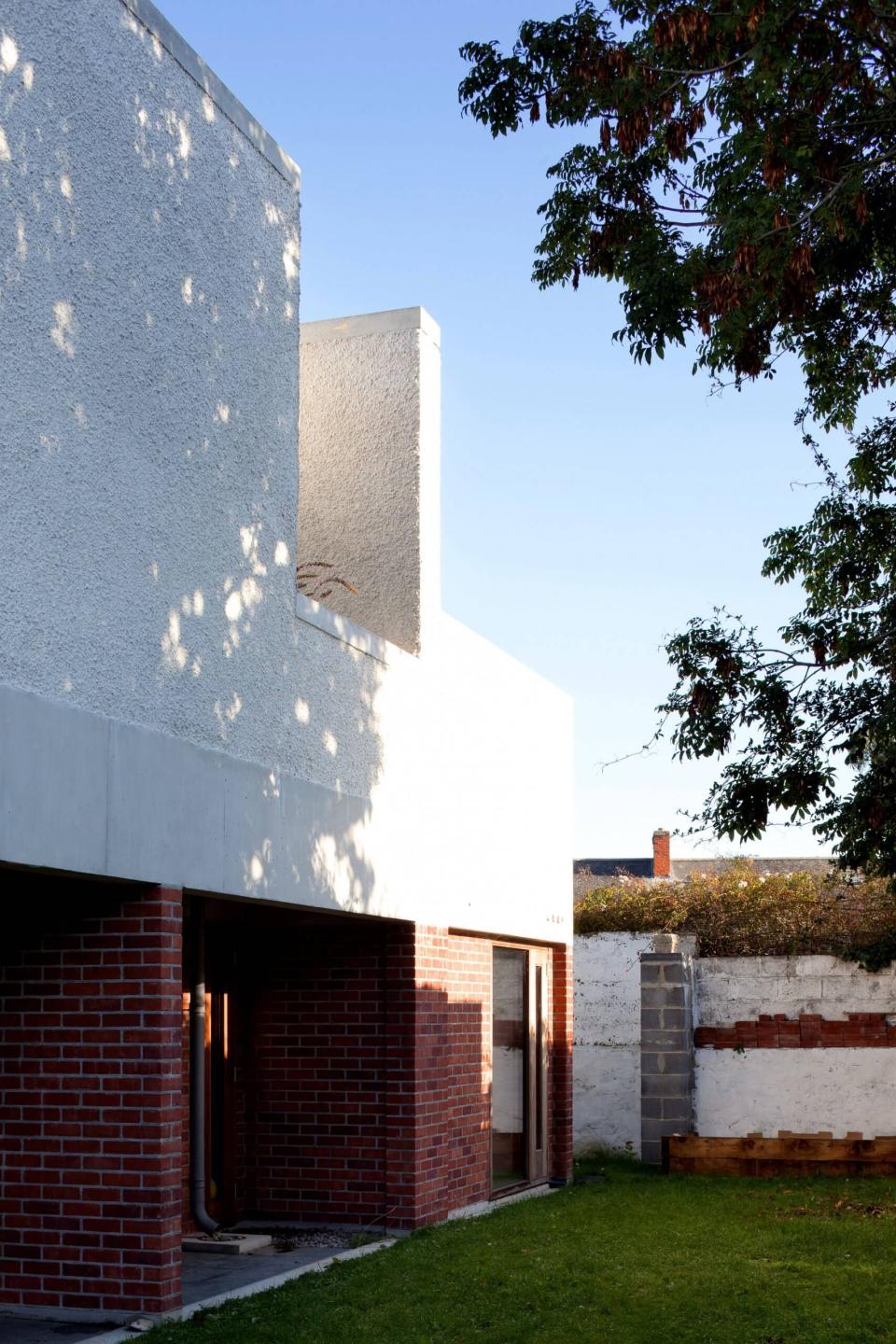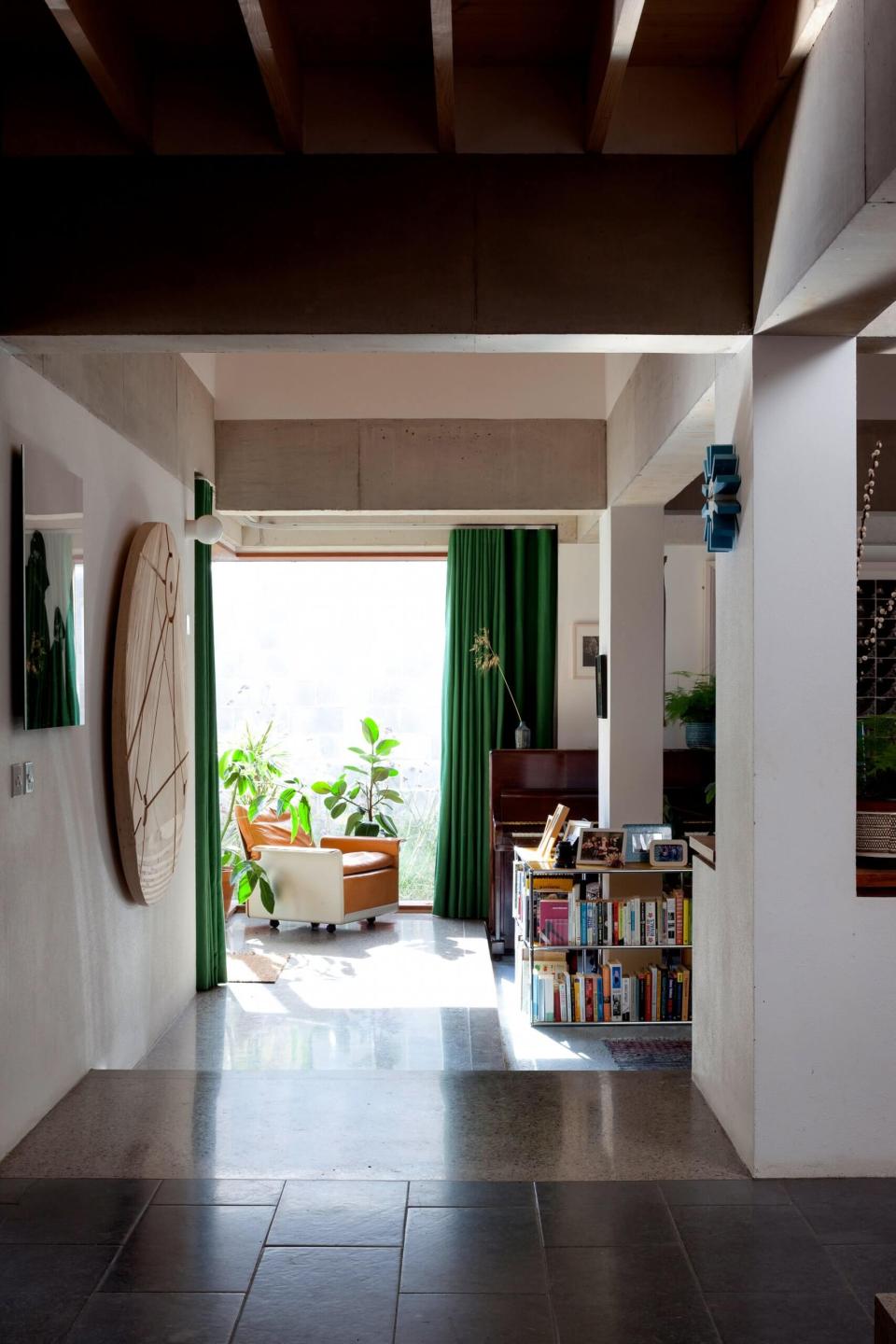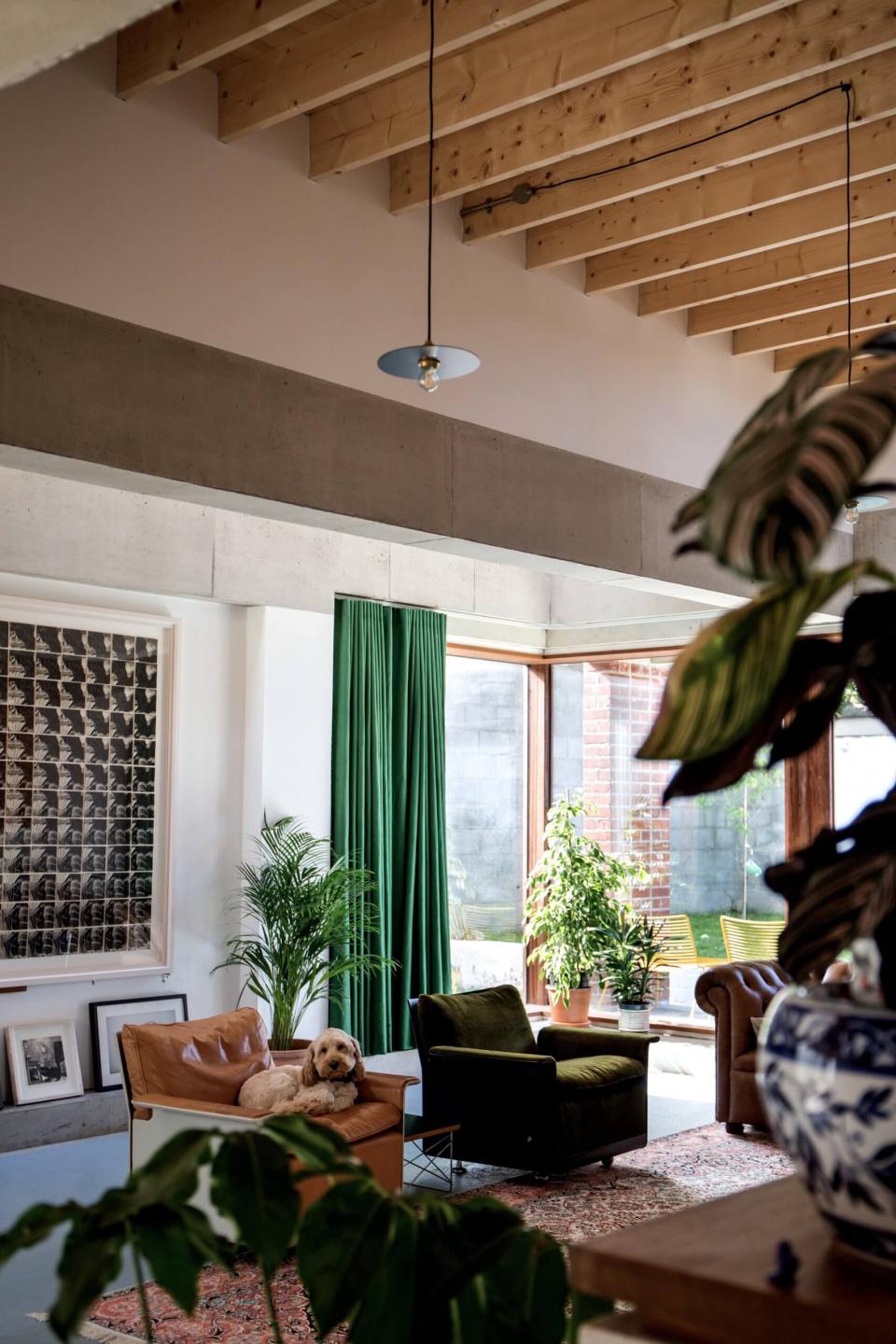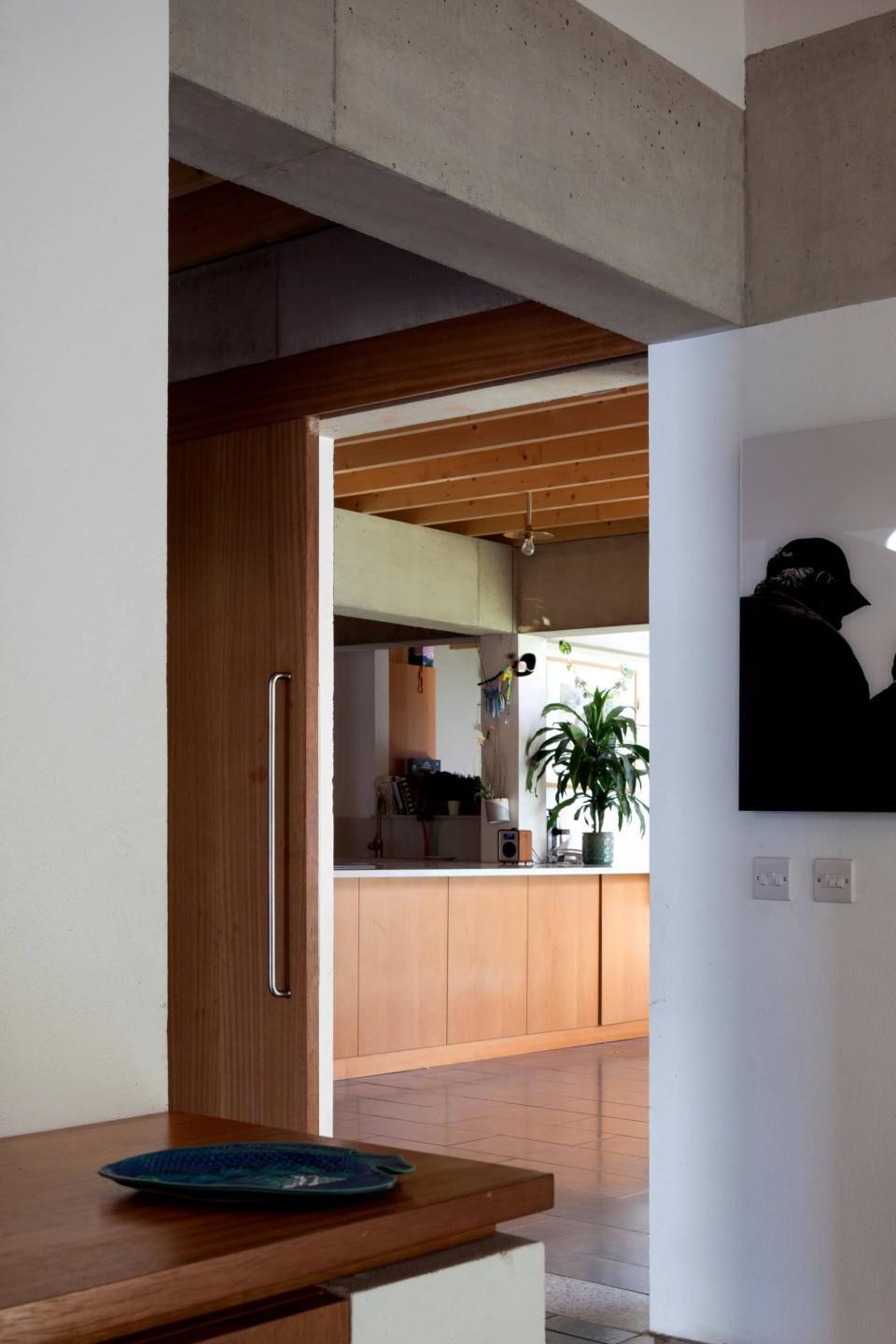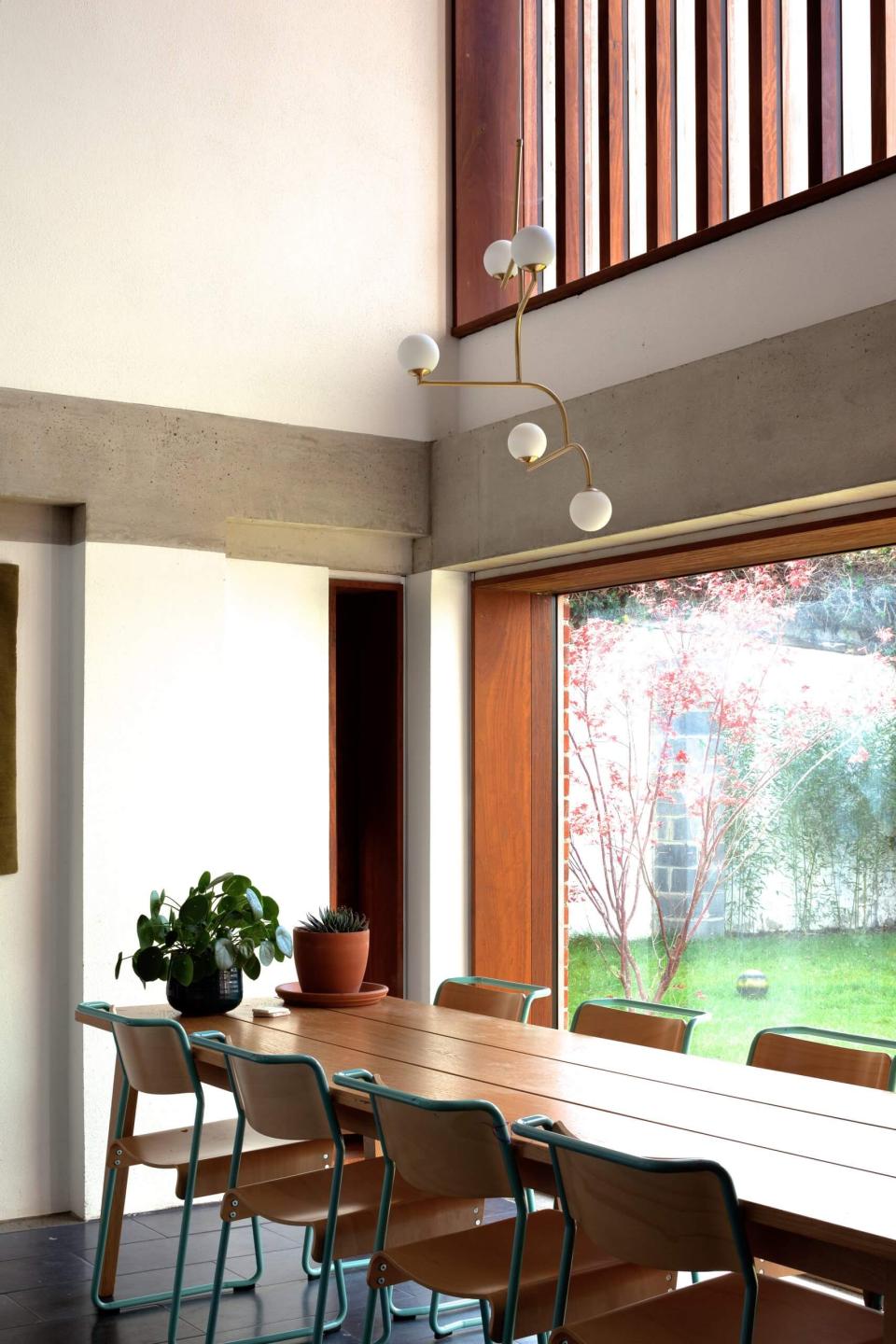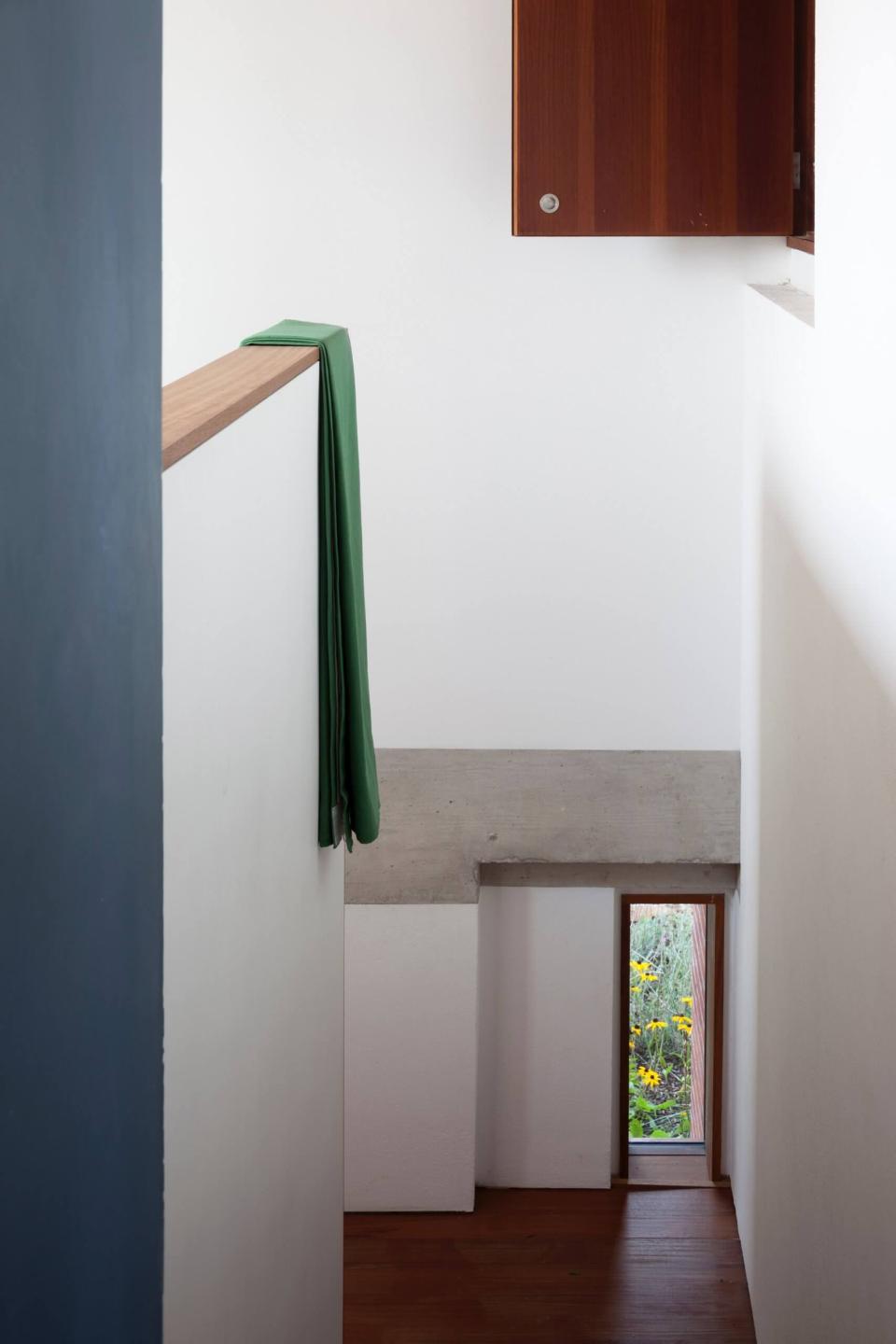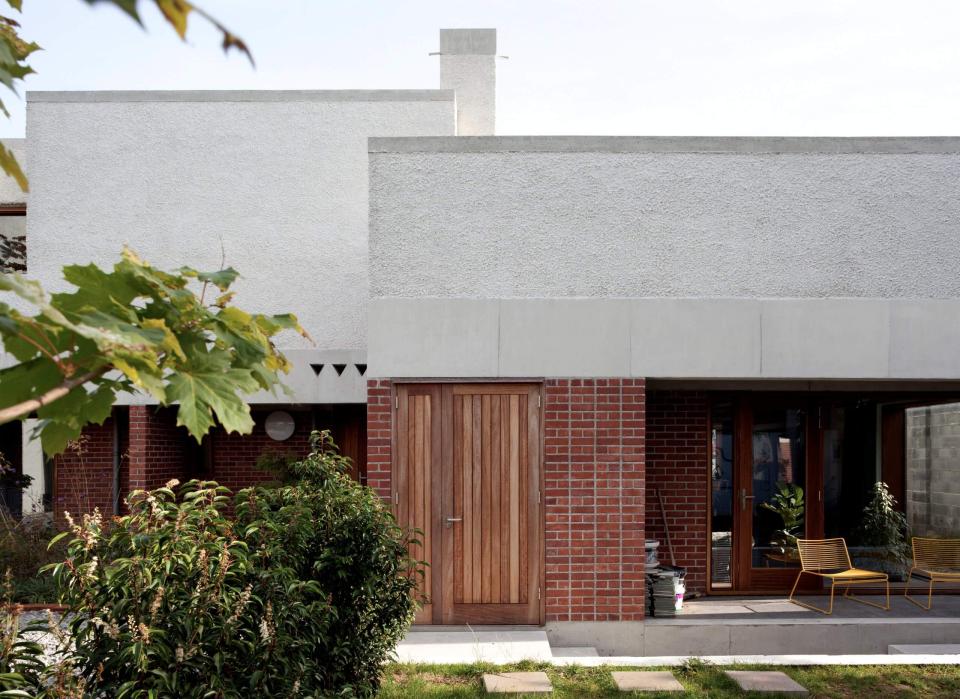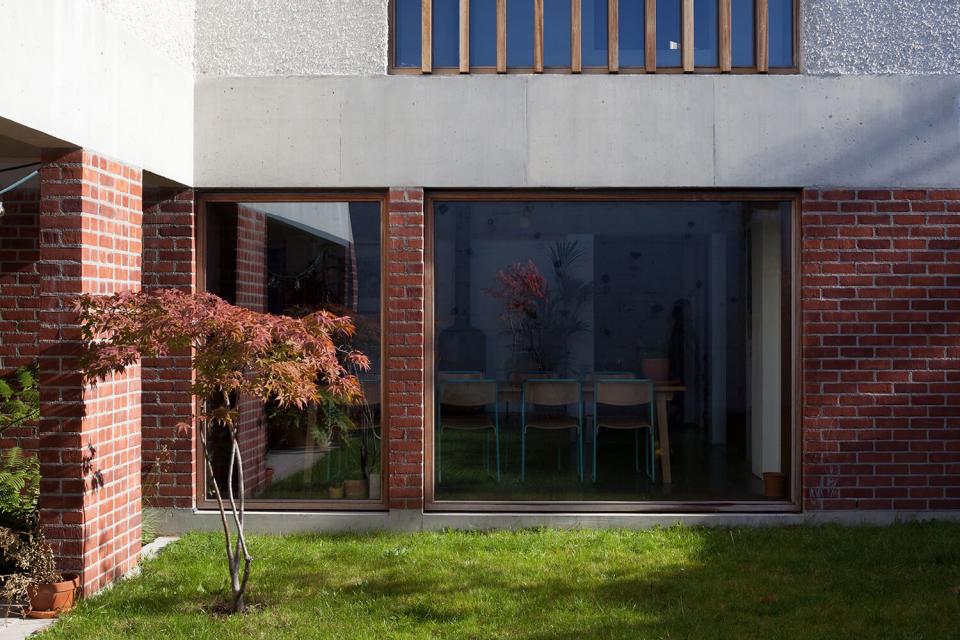 Kimmage - NW Elevation detail 01 © Alice Clancy
Kimmage - NW Elevation 02 © Alice Clancy
Kimmage - South terrace corner 03 © Alice Clancy
Kimmage - South Terrace 04 © Alice Clancy
Kimmage - South terrace corner 05 © Alice Clancy
Kimmage - SE Elevation 06 © Alice Clancy
Kimmage - Entrance 07 © Alice Clancy
Kimmage - Entrance to living room 08 © Alice Clancy
Kimmage - Living room 09 © SLA
Kimmage - Living to kitchen 10 © Alice Clancy
Kimmage - Dining room 11 © Alice Clancy
Kimmage - Stairwell 12 © Alice Clancy
Kimmage - NW Elevation Flat 13 © Alice Clancy
Kimmage - Part SE Facade 14 © Alice Clancy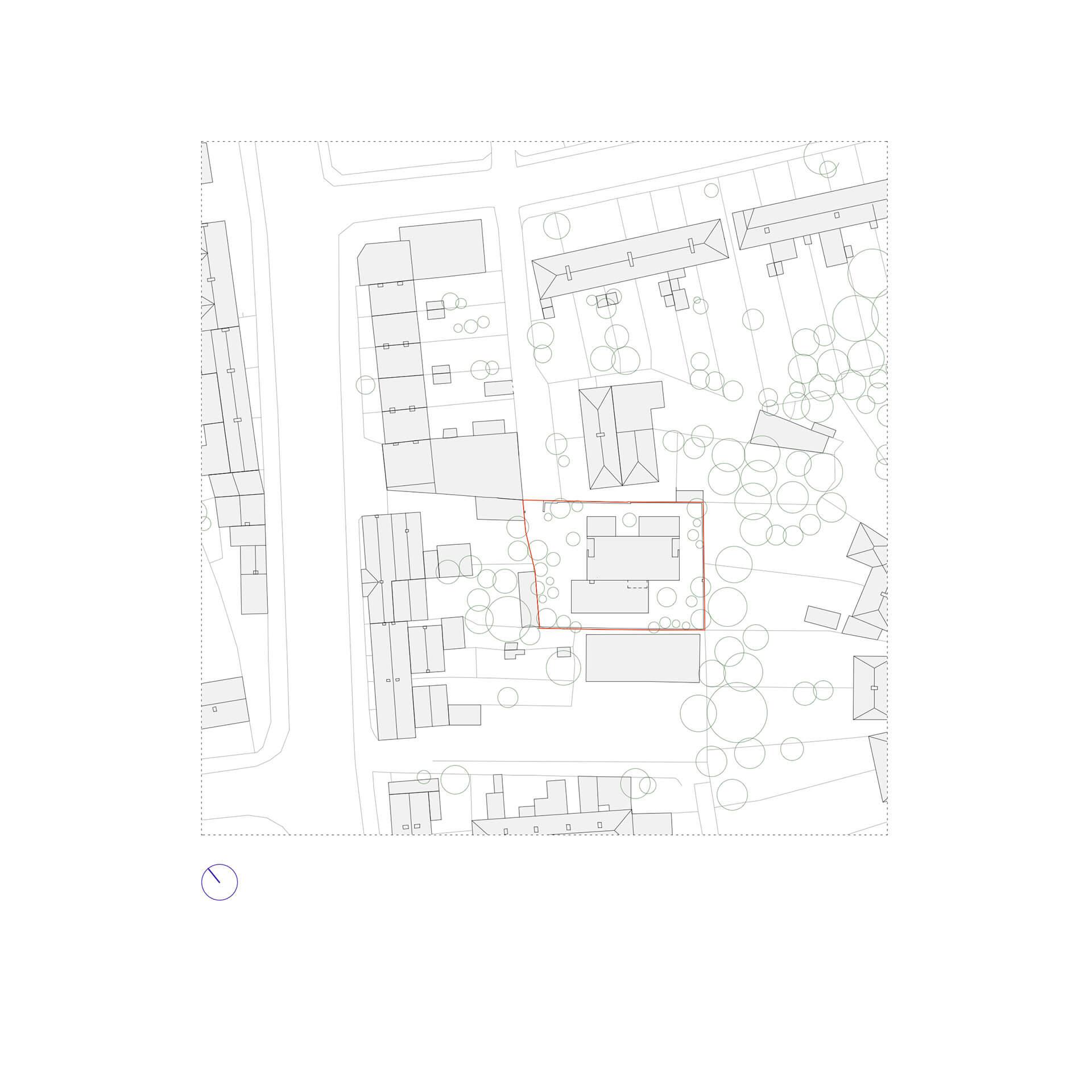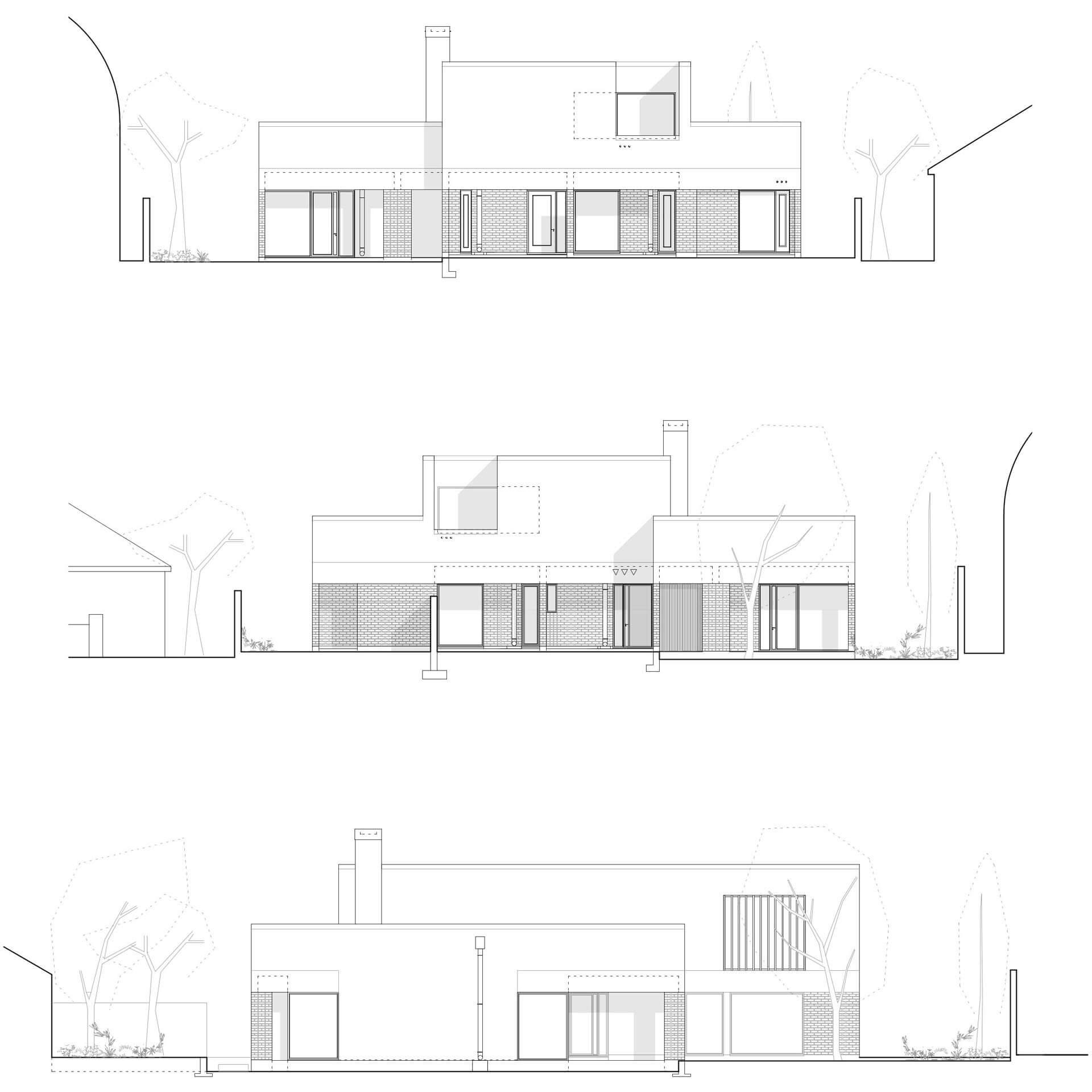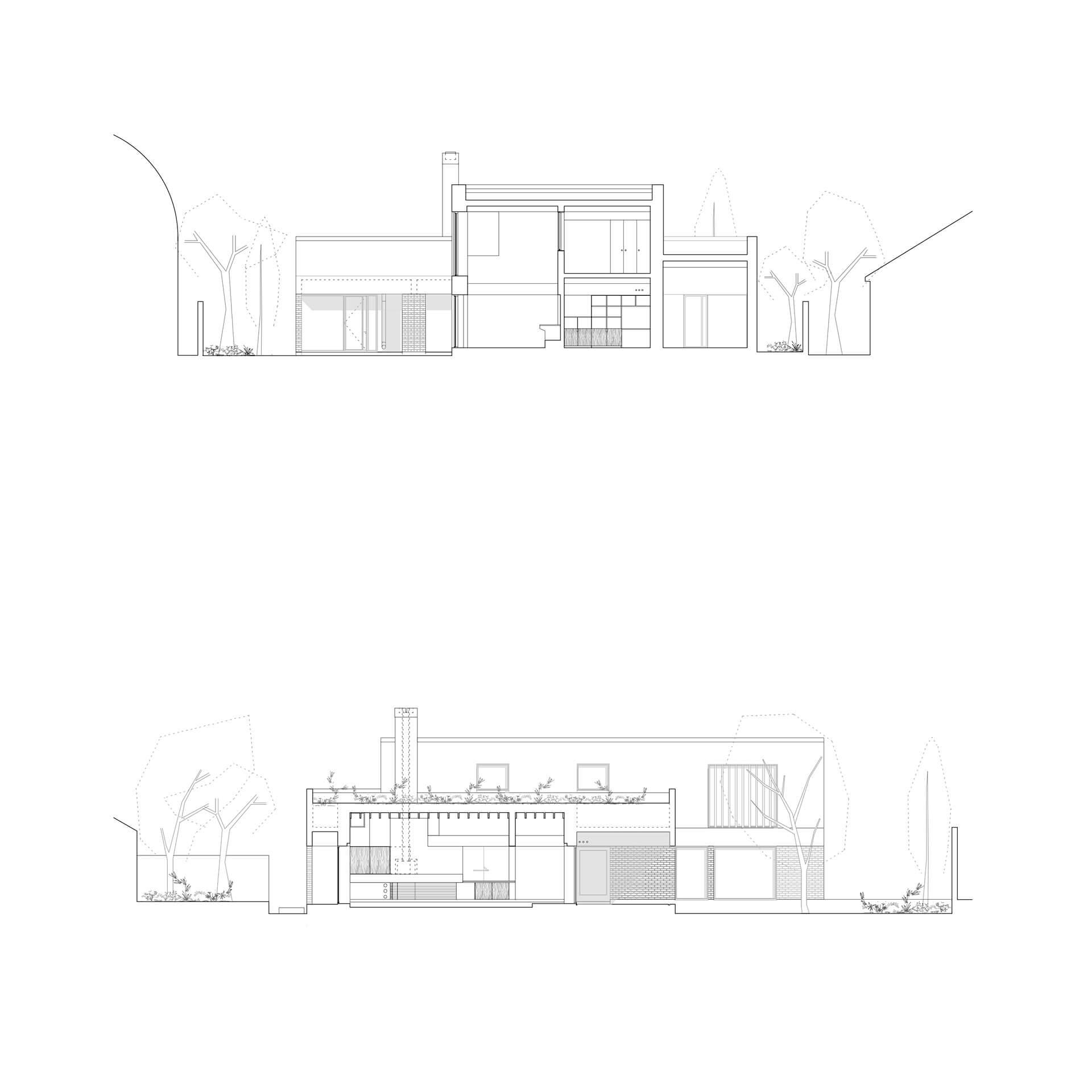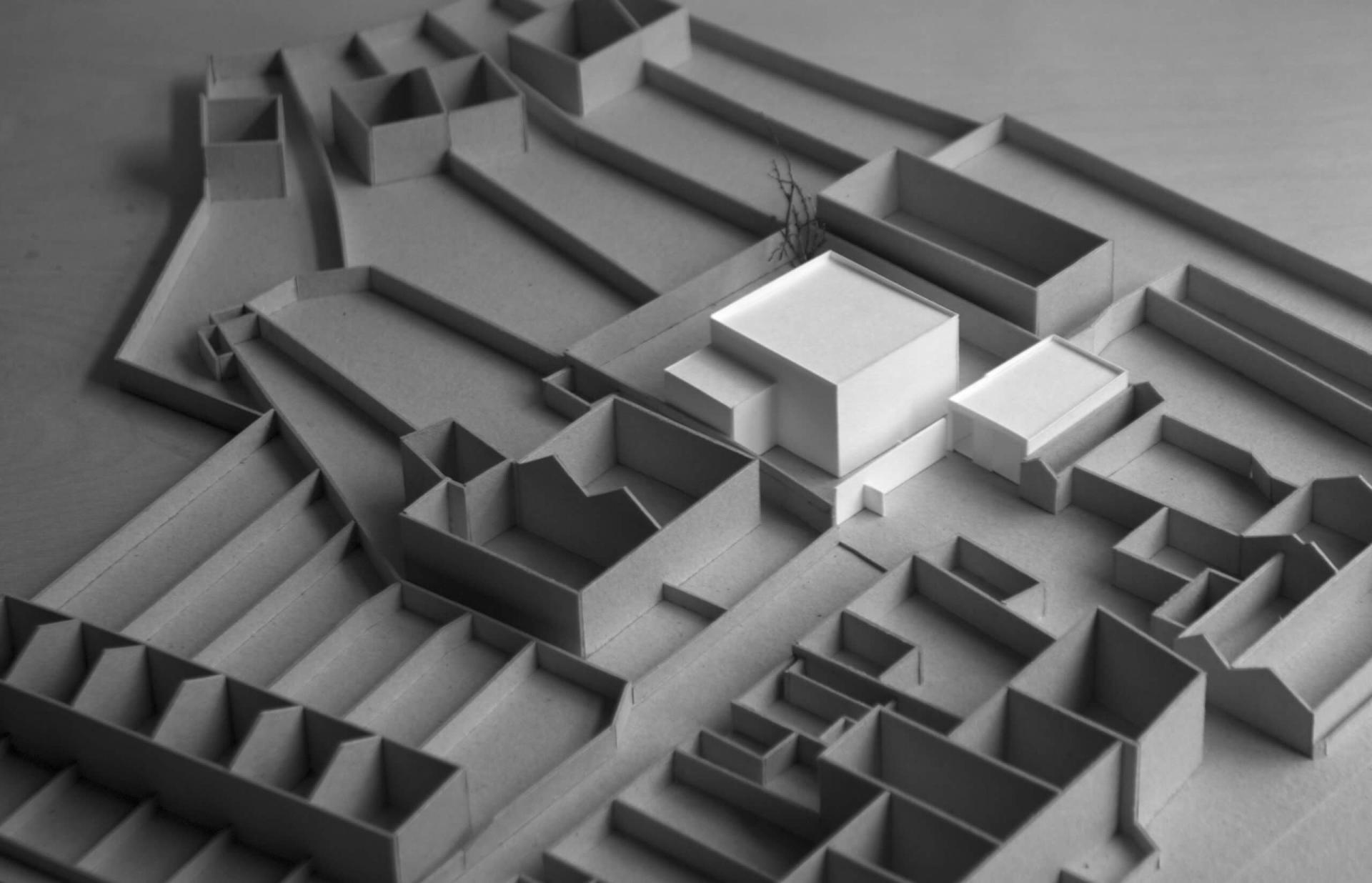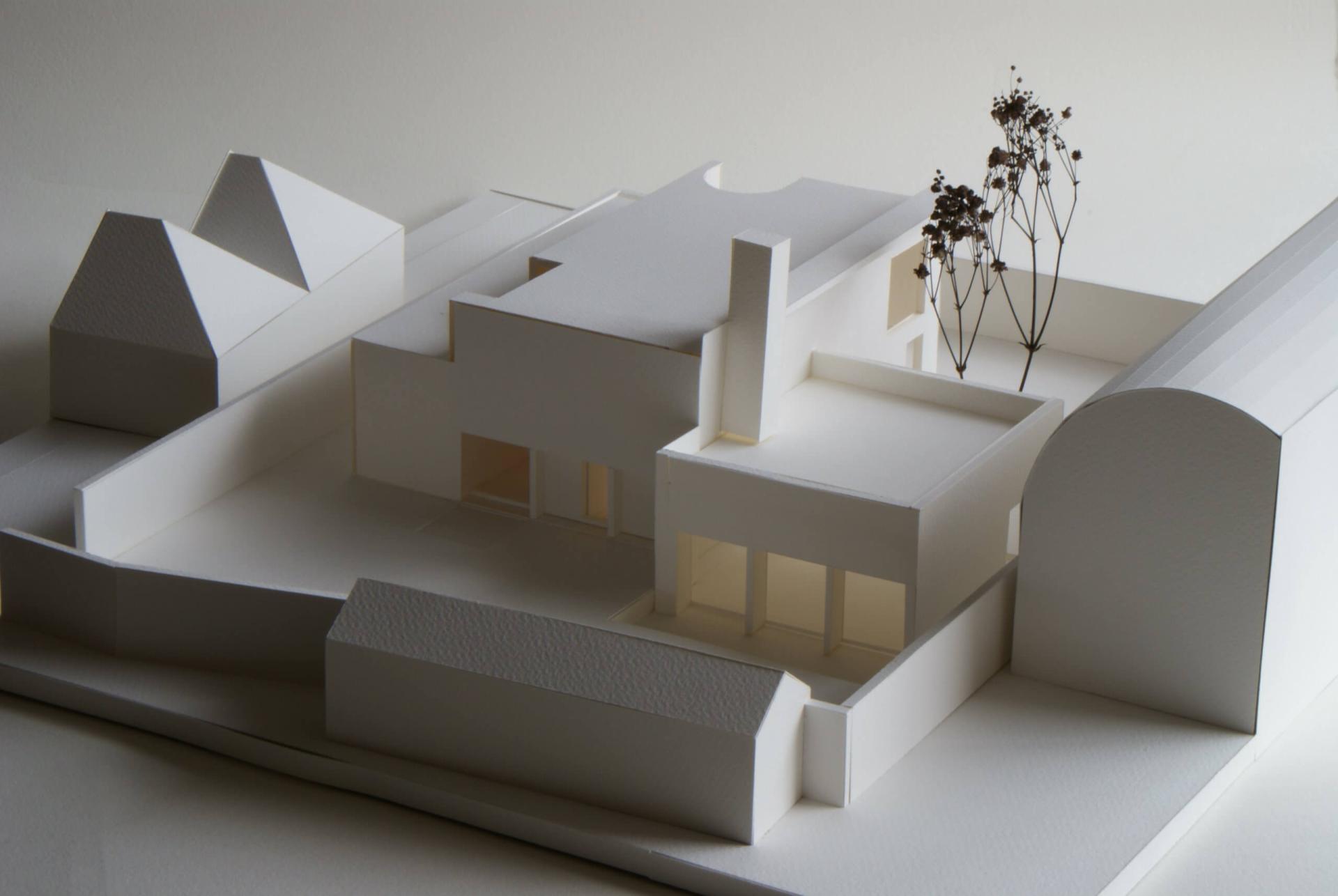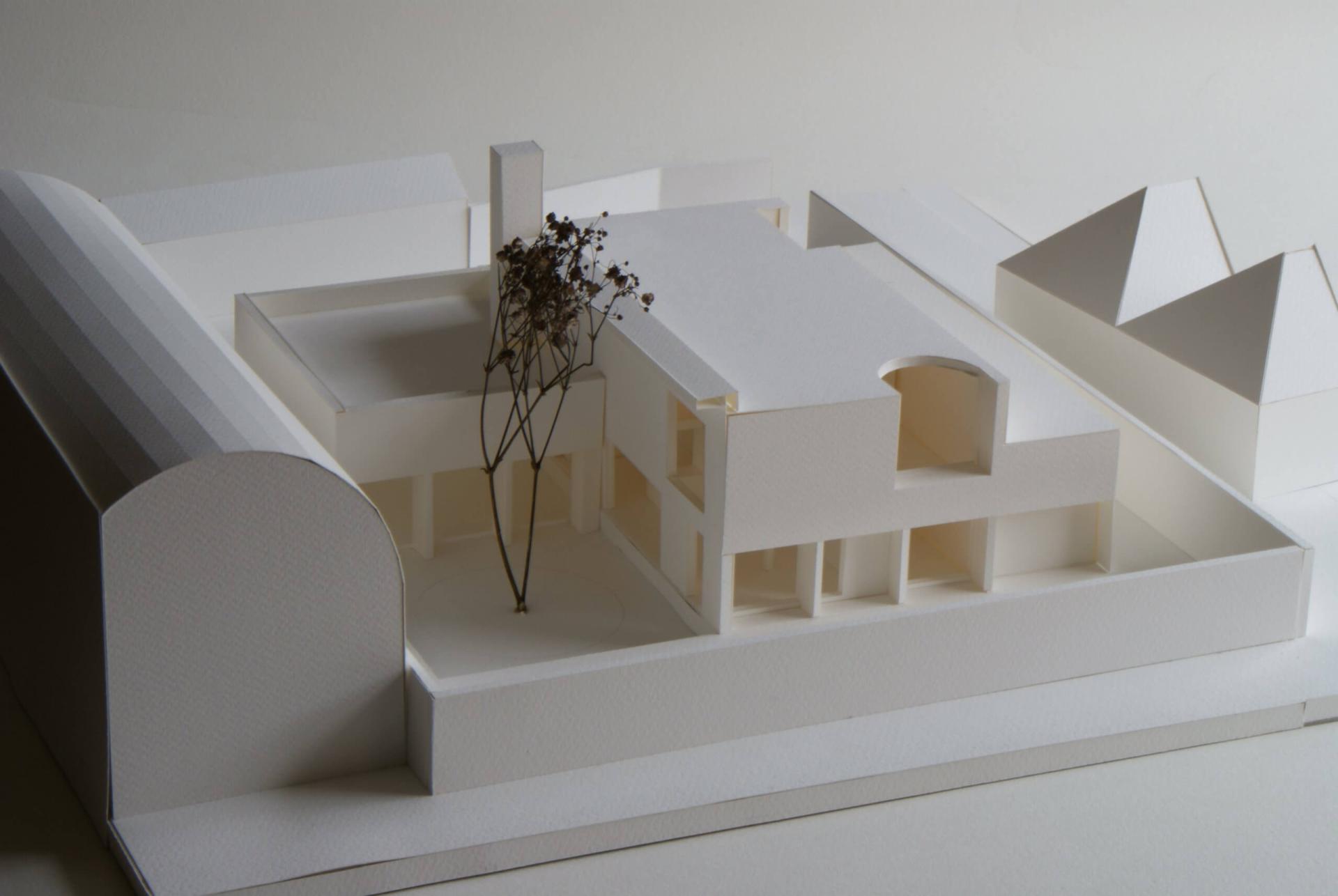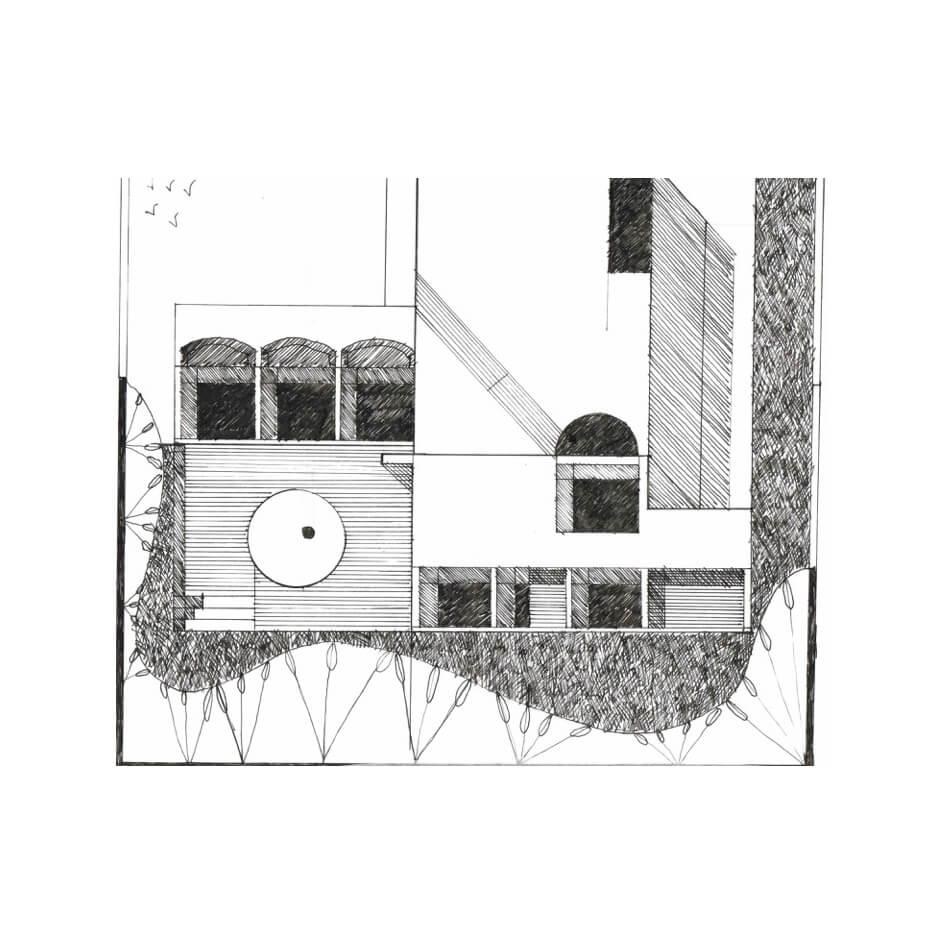 01_Kimmage_Site Plan_1;1000
07_Kimmage_Plans_Scale 1;250 crop
08_Kimmage_Elevations_Scale 1;200 crop
Kimmage 4. Sections Combined
Kimmage - Study model DSC04017 © Steve Larkin Architects Ltd
Kimmage - Study model DSC06000 © Steve Larkin Architects Ltd
Kimmage -Study-model-17 ©-Steve-Larkin-Architects-Ltd
Kimmage 18. Sketch © Steve Larkin Architects Ltd
NEW HOUSE AT KIMMAGE
Planning 2015 / Completed 2020
RIAI Architecture Awards 2021 – Living (Highly Commended)

SLA Team: Steve Larkin, Mark Corcoran (Project Architect) & Deepka Abbi.
Contractor: Drumore Construction
Structural Engineer: Arthur Murphy
Photography: Alice Clancy
This house and studio is located in a backland brownfield site in Kimmage. The site was a former joinery workshop, which extended to the four sides of the site. The old walls of the workshop were retained and reinforced to provide an enclosed garden. The architecture emphasizes discrete moments within the garden landscape rather than an overall building form.
The house is positioned to enjoy a south-facing garden with a studio to the north. Piers and colonnades make fluid ground spaces between the interior and the exterior and offer covered spaces on the edge of the garden. Light is brought in overhead to avoid shading by planting. Bedrooms are incorporated behind planters and walls at first floor level to avoid overlooking and to maintain generous window sizes. The resultant mute pebbledash walls provide surfaces for future planting and form an important spatial frame to the garden. Views are offered across the treetops of the adjacent back gardens.
The robust architectural detailing inherits the light industrial character of the site and will become enveloped in the garden over time to make a lush interior landscape.