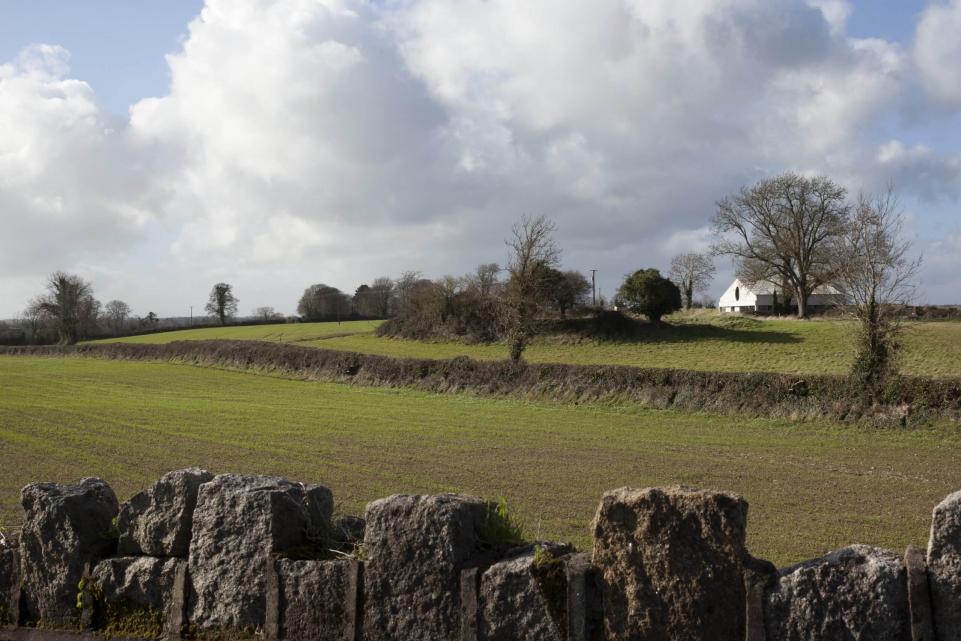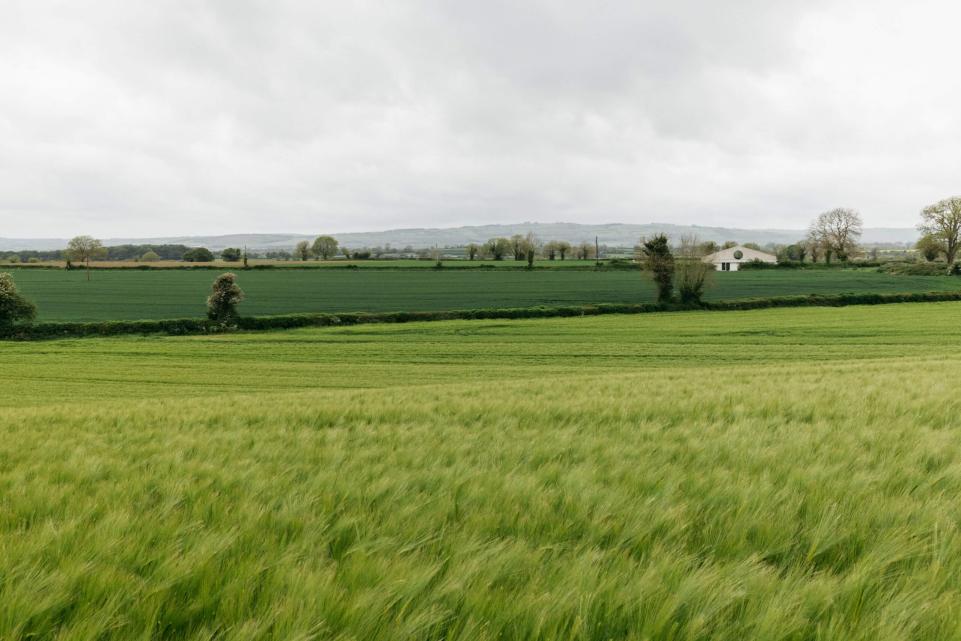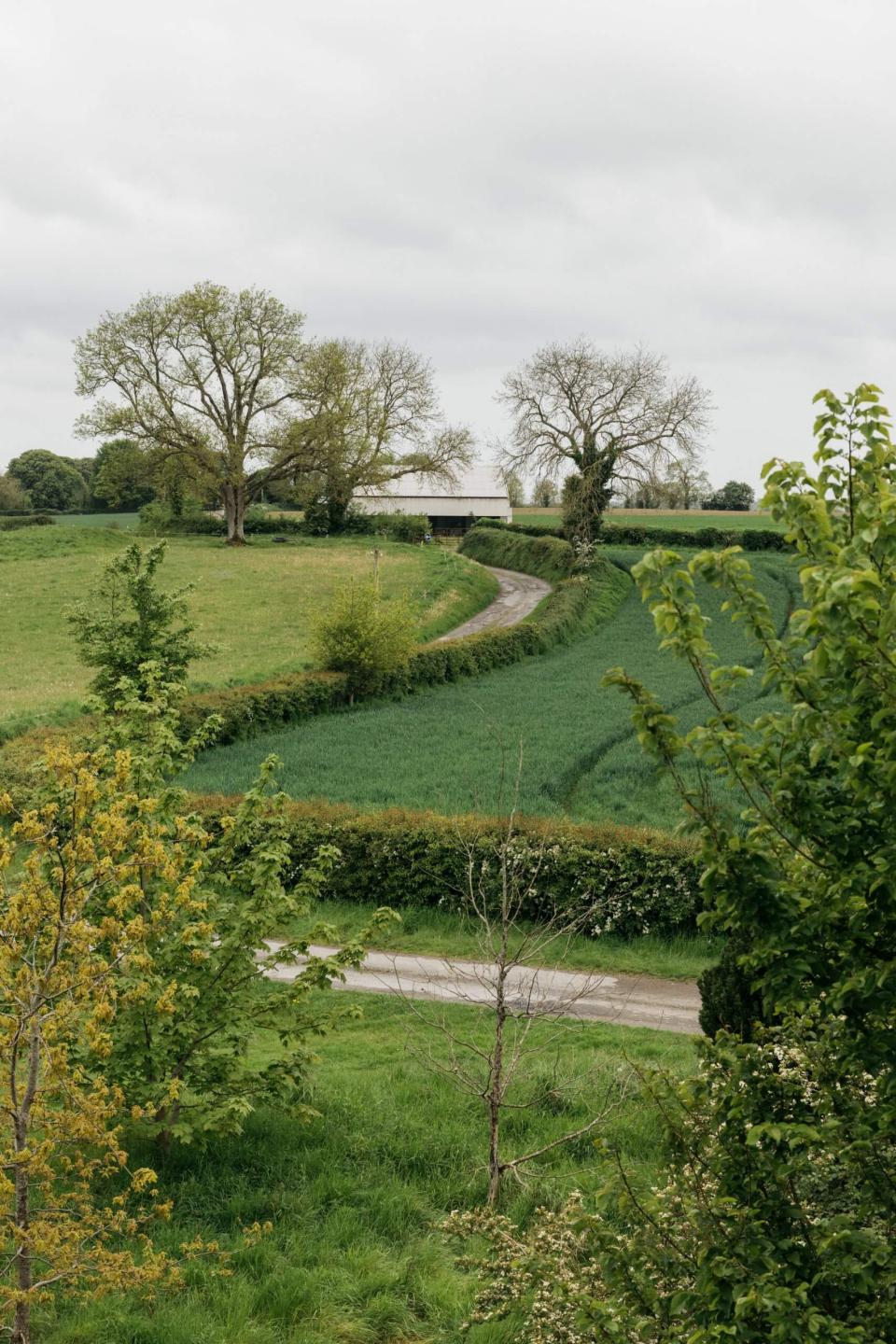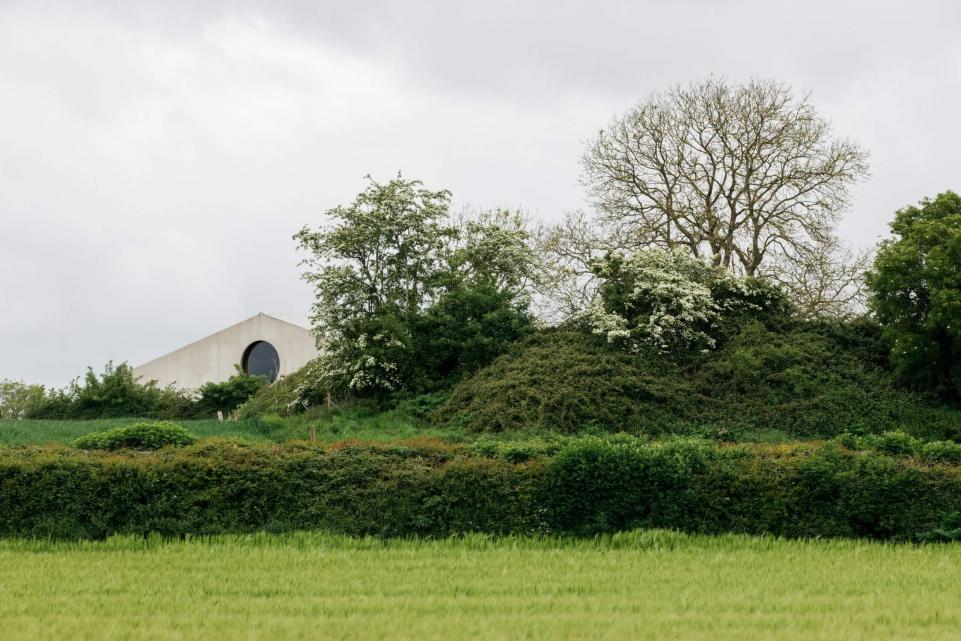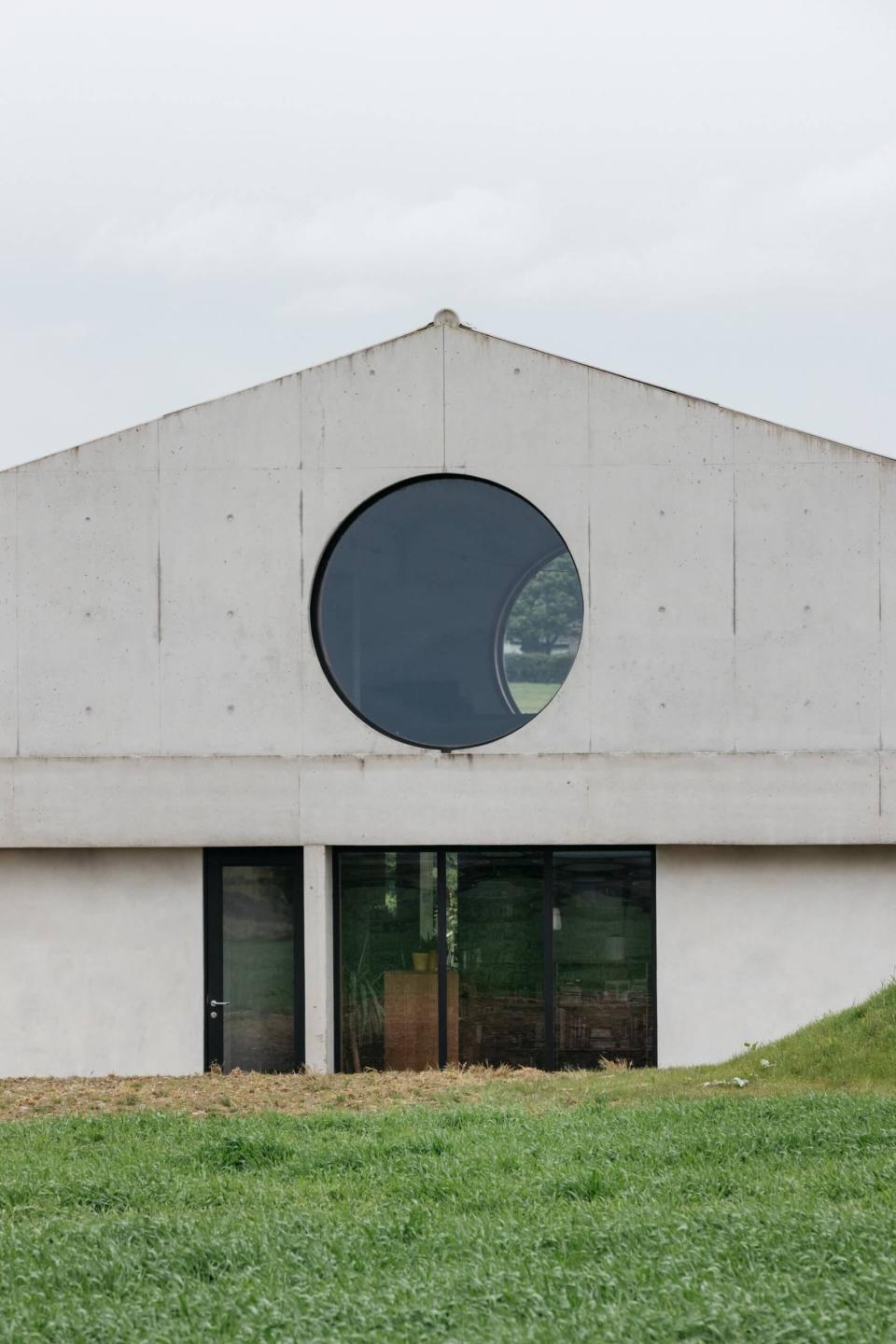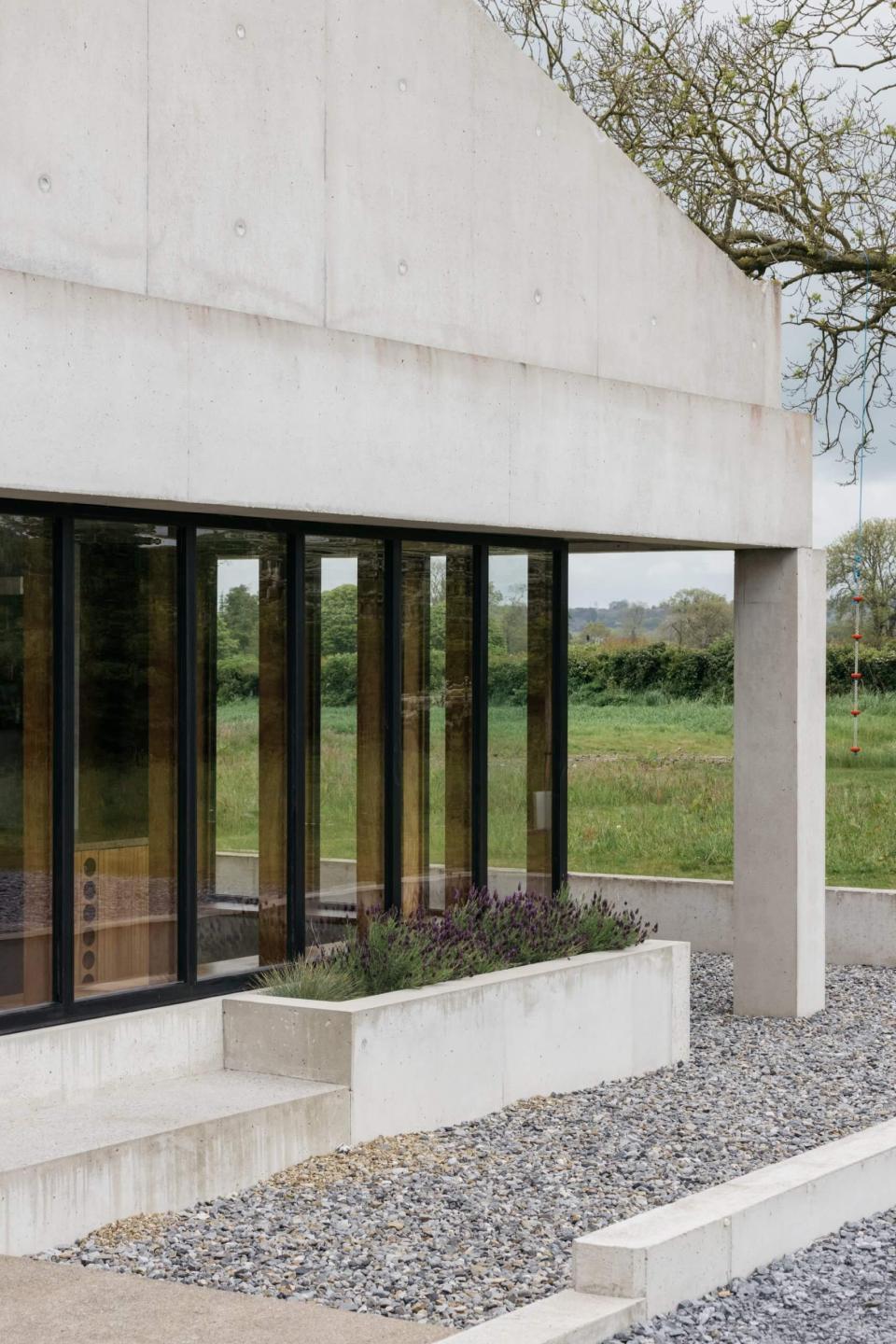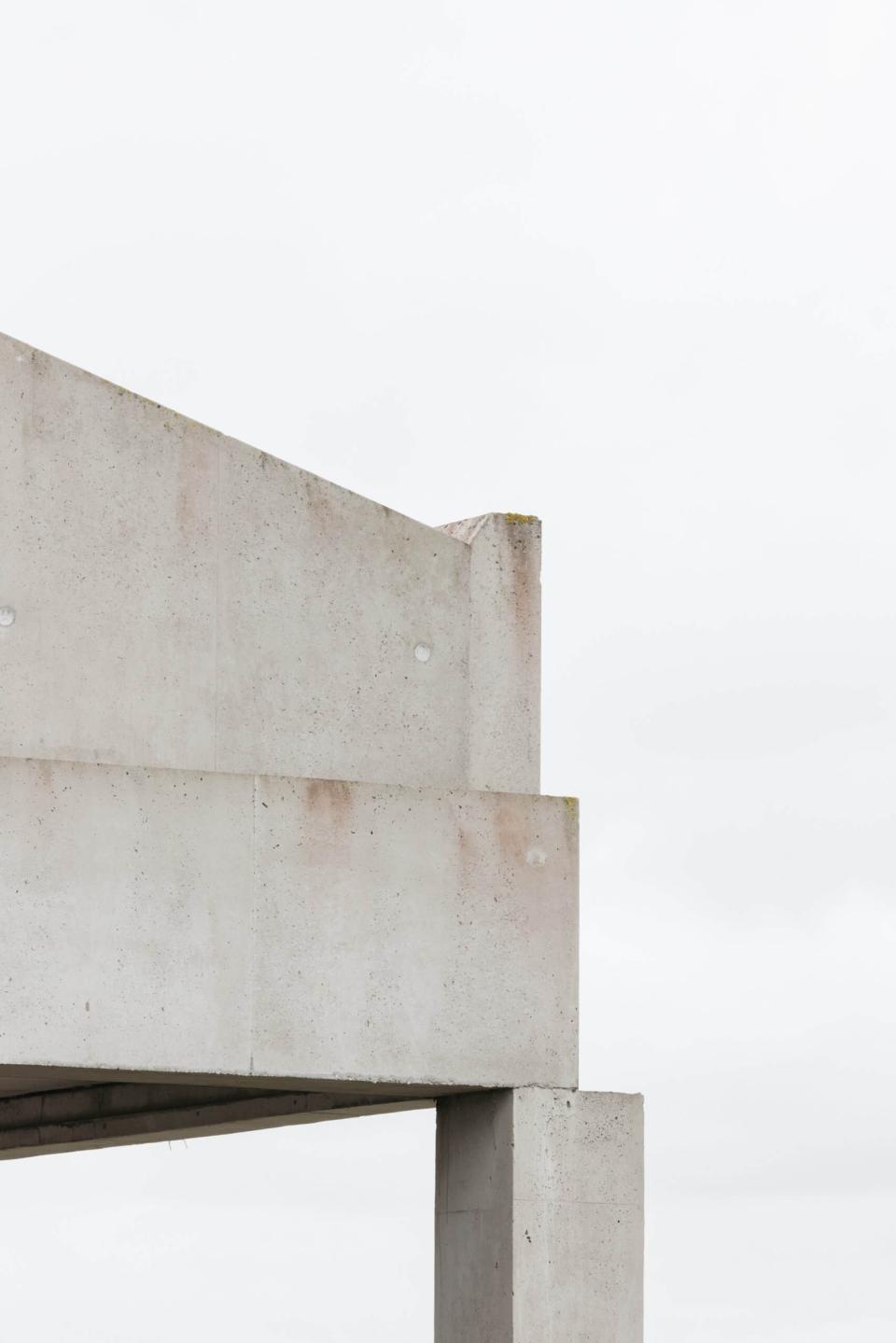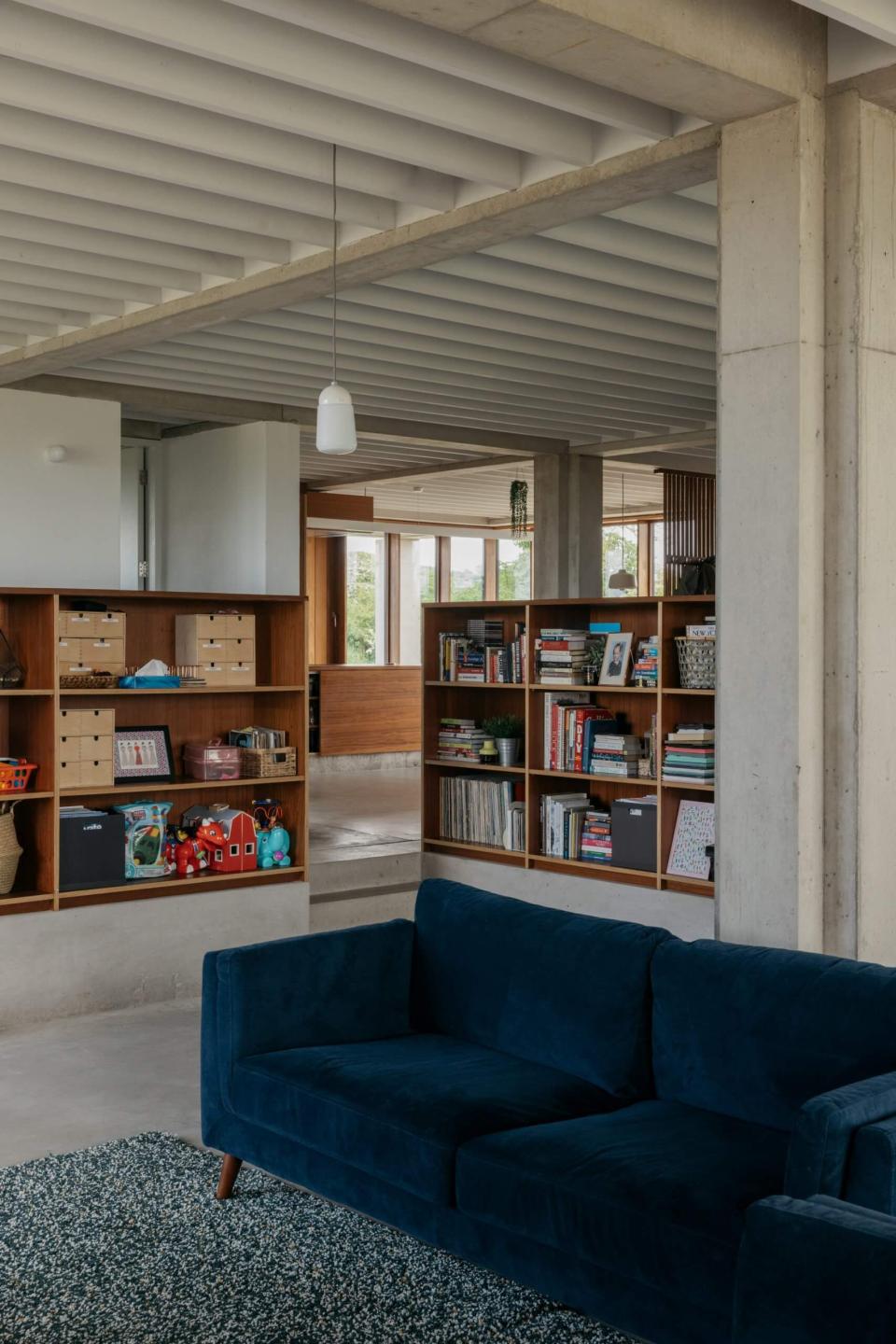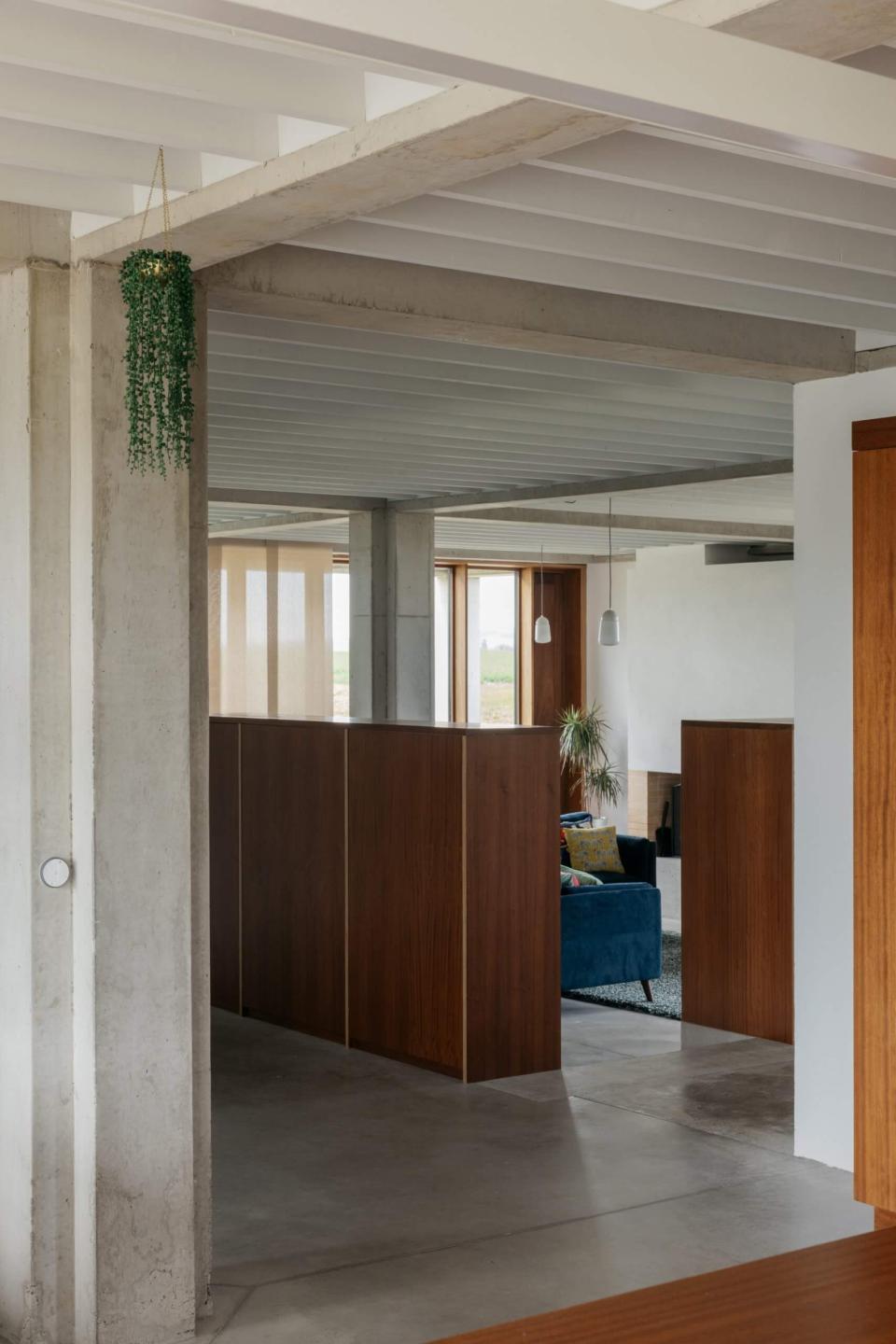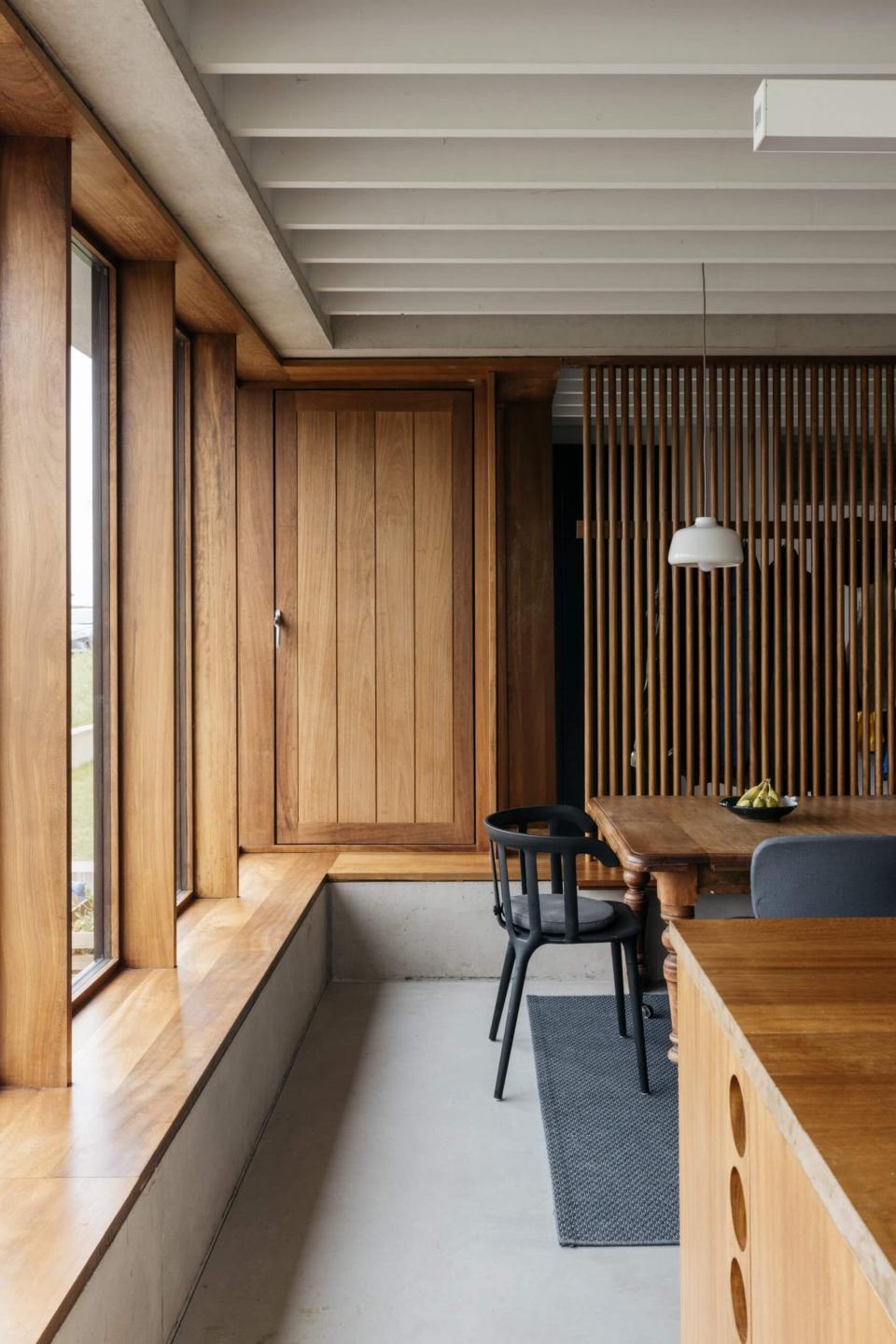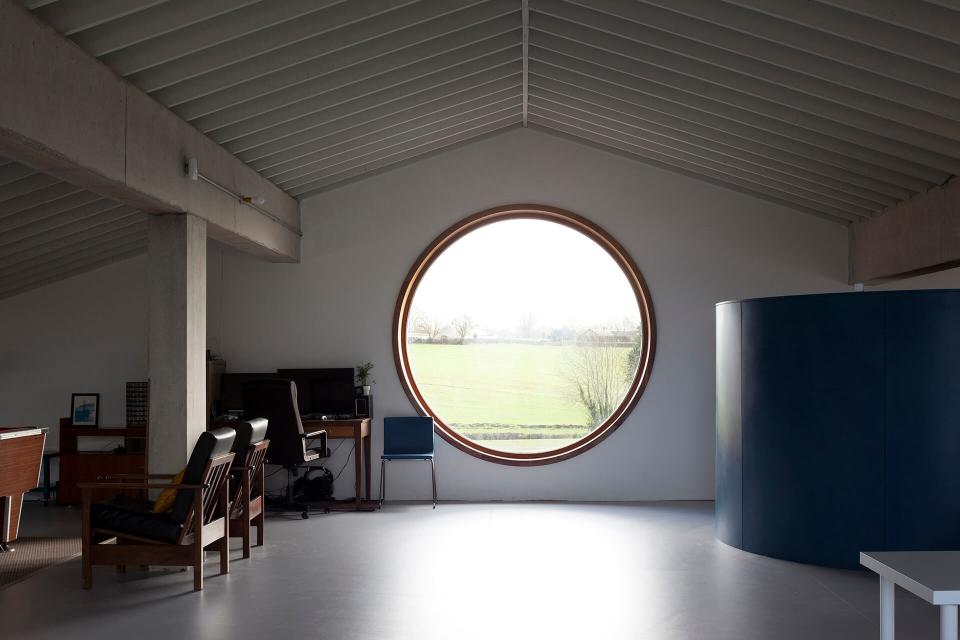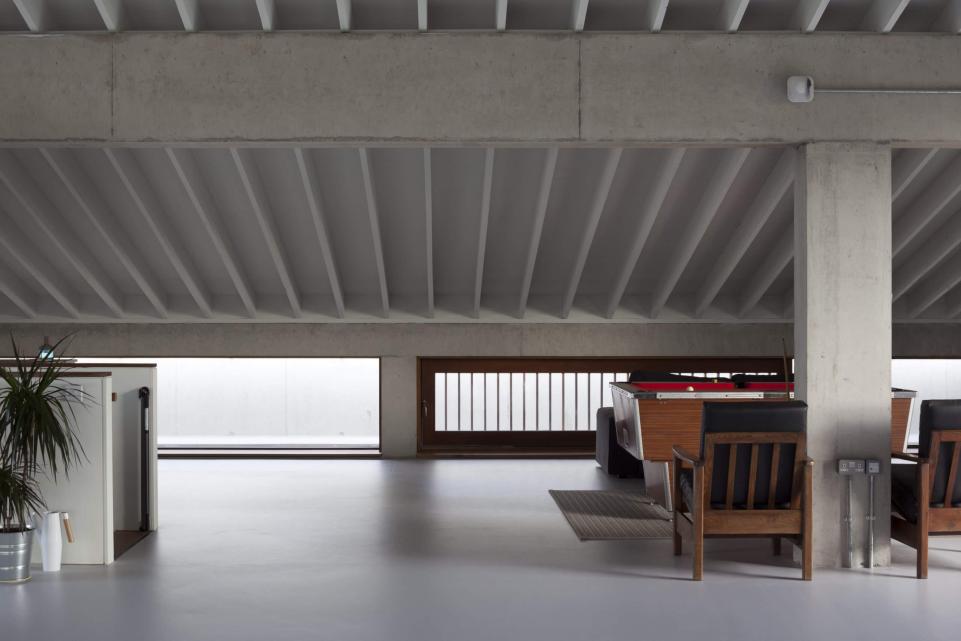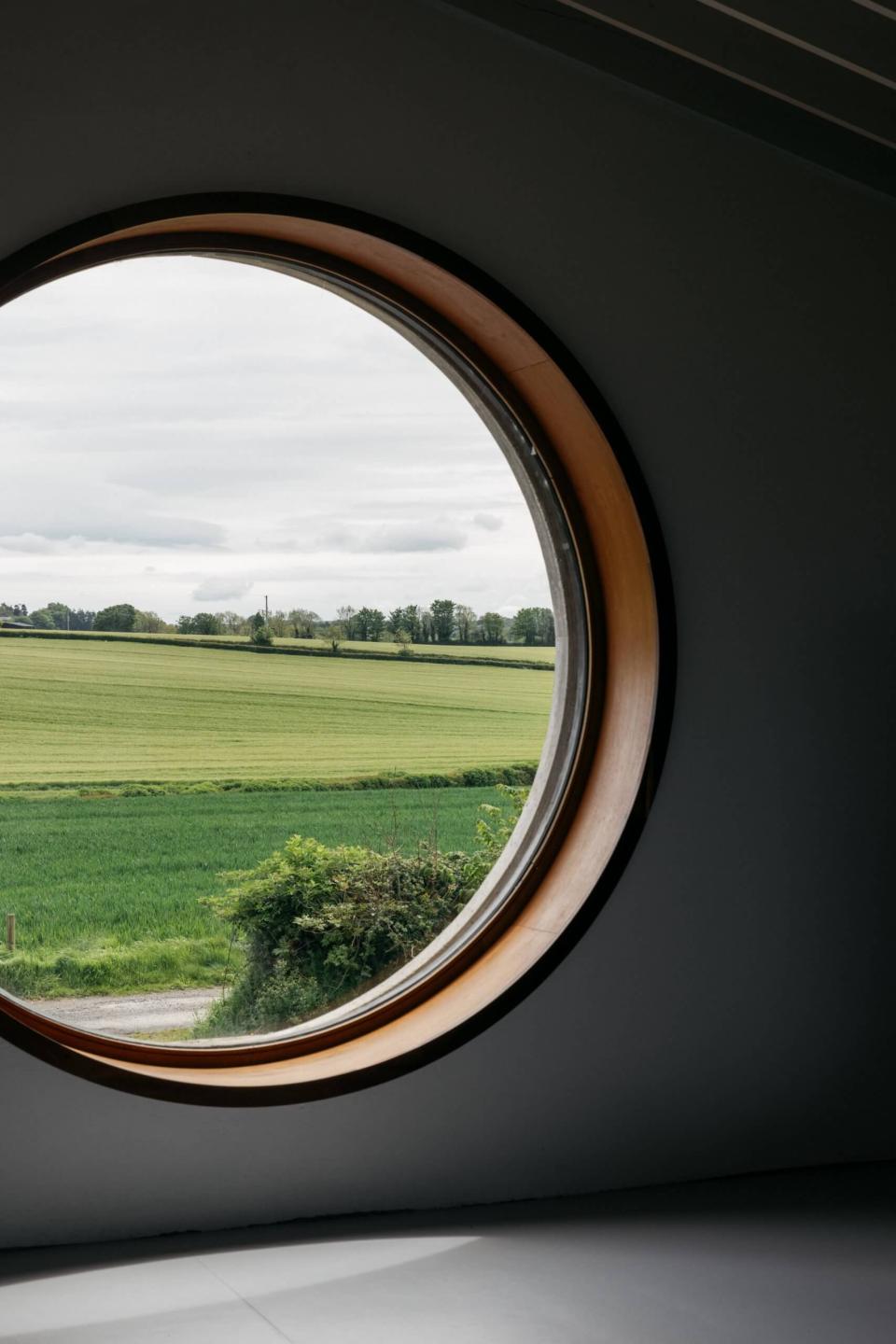 Slyguff 1. View from North East © Alice Clancy
3. View from East II © Shantanu Starick
4. View from North along laneway © Shantanu Starick
5. Gable and ringfort © Shantanu Starick
7. Western facade detail © Shantanu Starick
8. Kitchen window detail © Shantanu Starick
10. Capital Detail © Shantanu Starick
11. Diagonal View from Living Room © Shantanu Starick
12. Diagonal View from Kitchen © Shantanu Starick
13. Kitchen Detail © Shantanu Starick
Steve Larkin Architects - Slyguff 14.2 SL_MB-9873
15. View of gutter window from attic © Alice Clancy
14. Round Window Detail © Shantanu Starick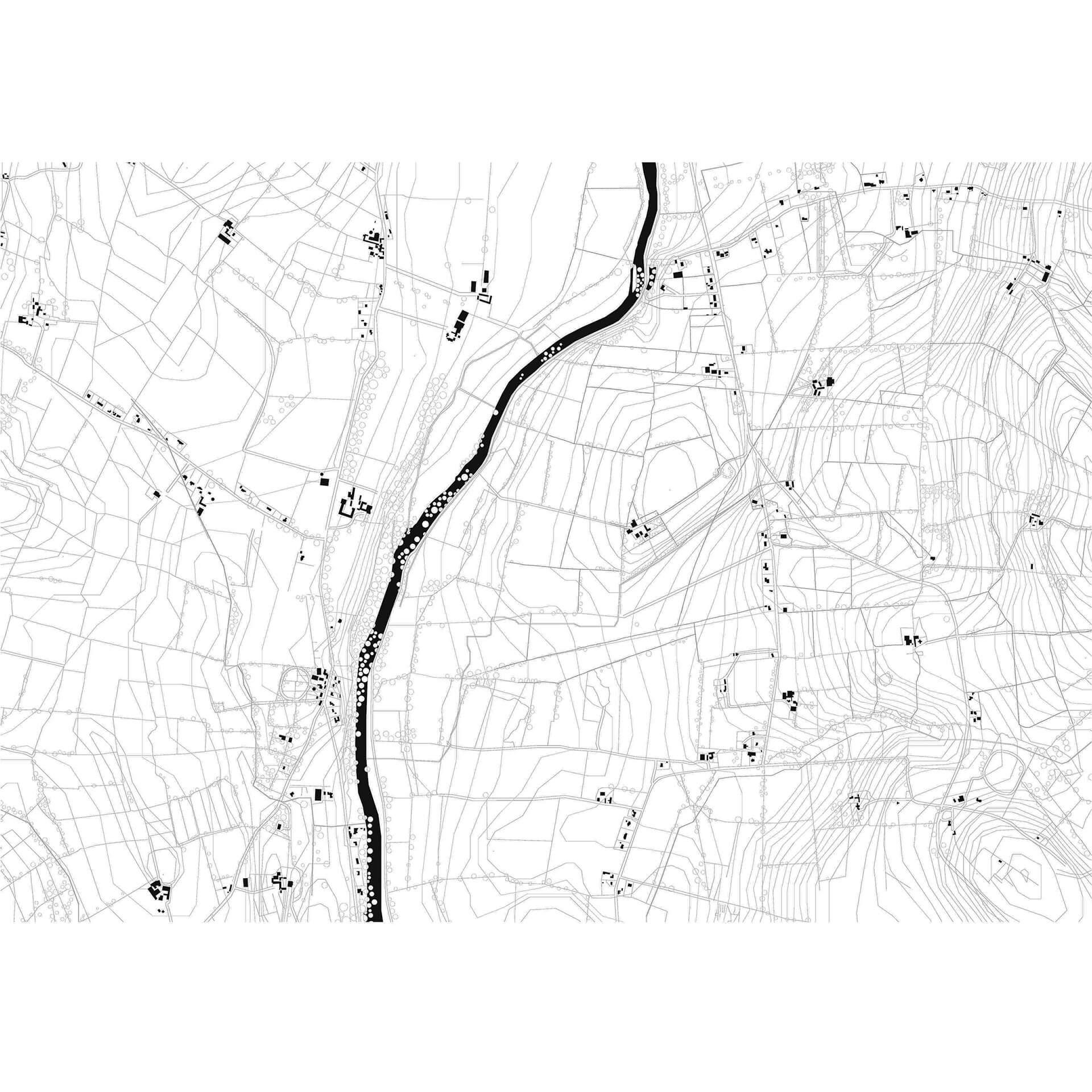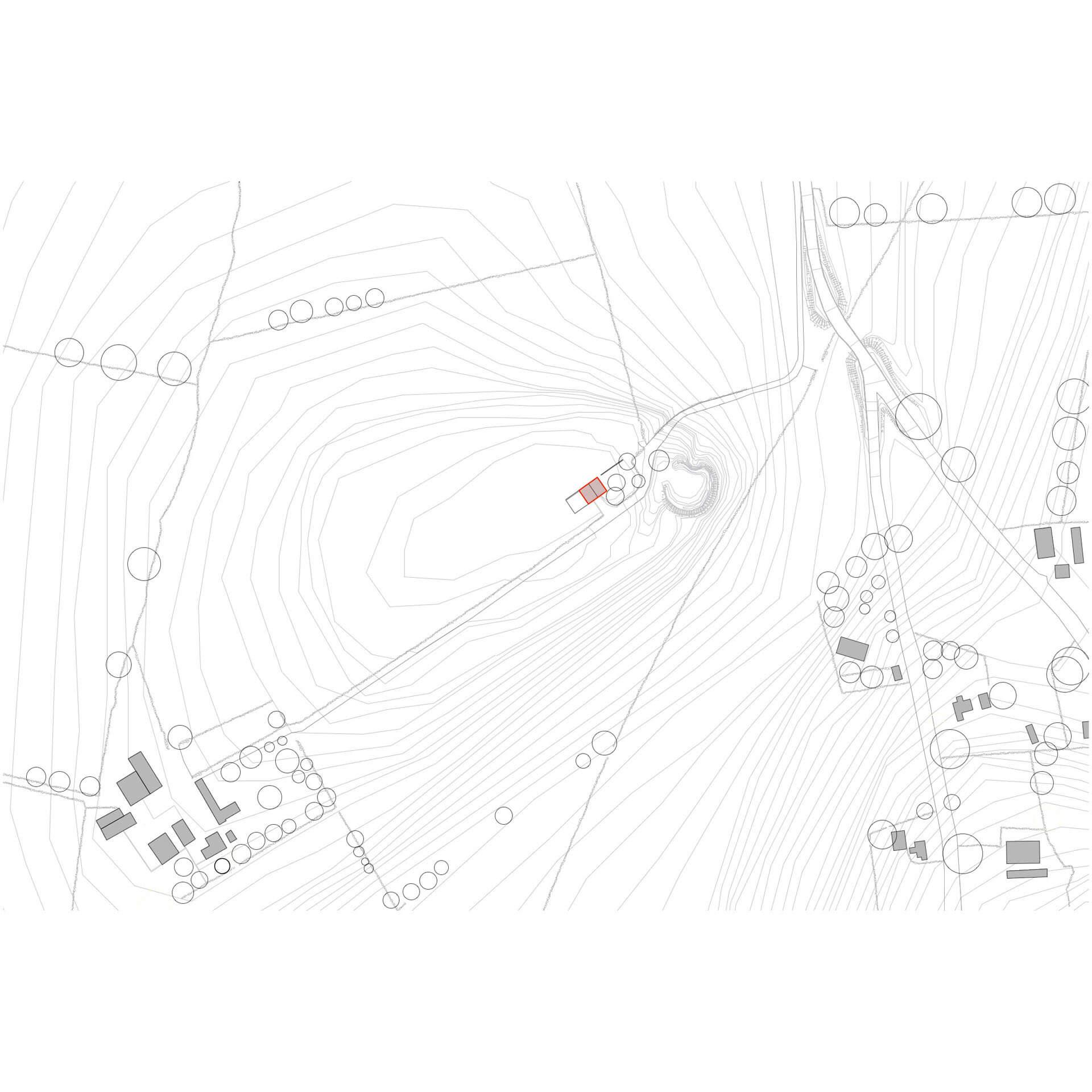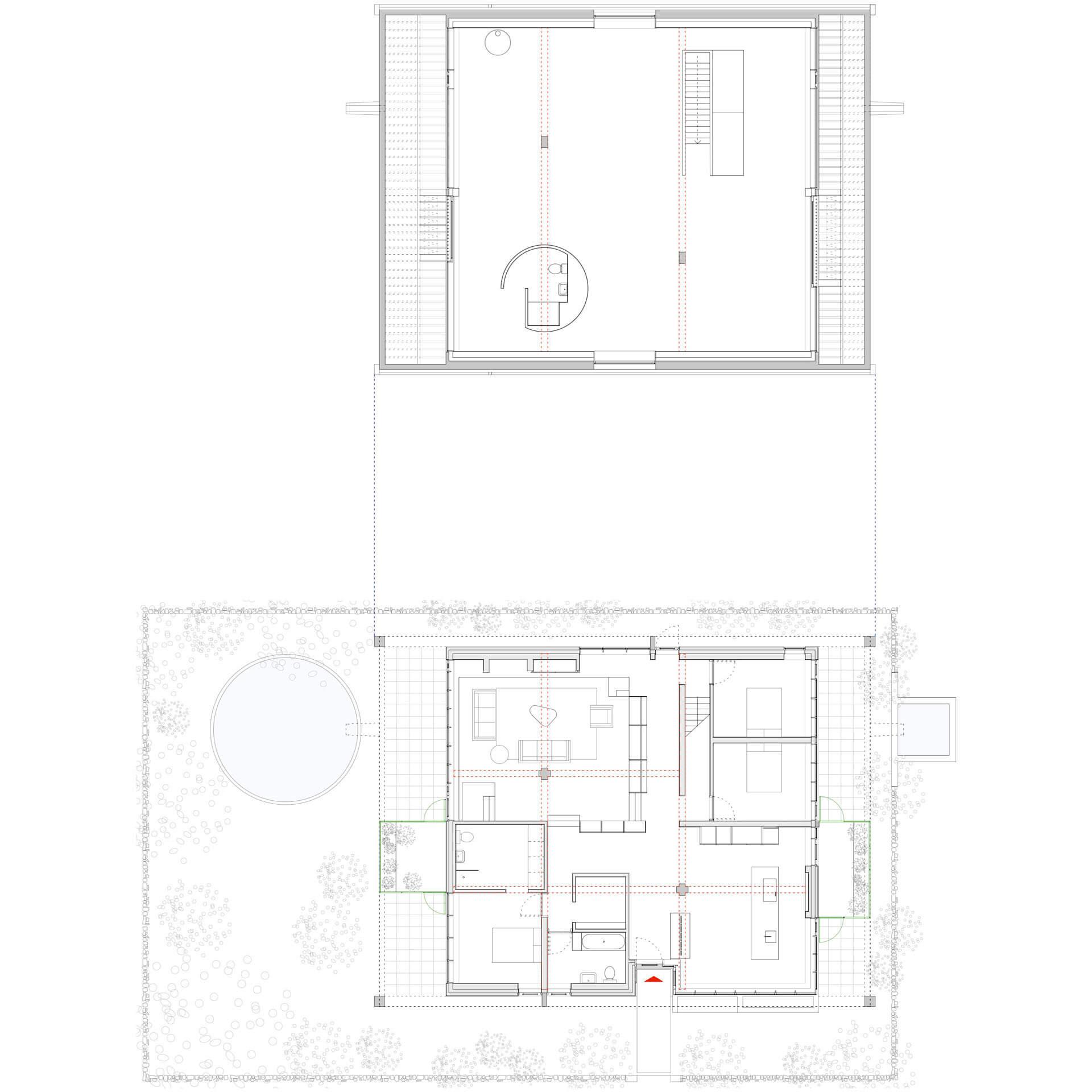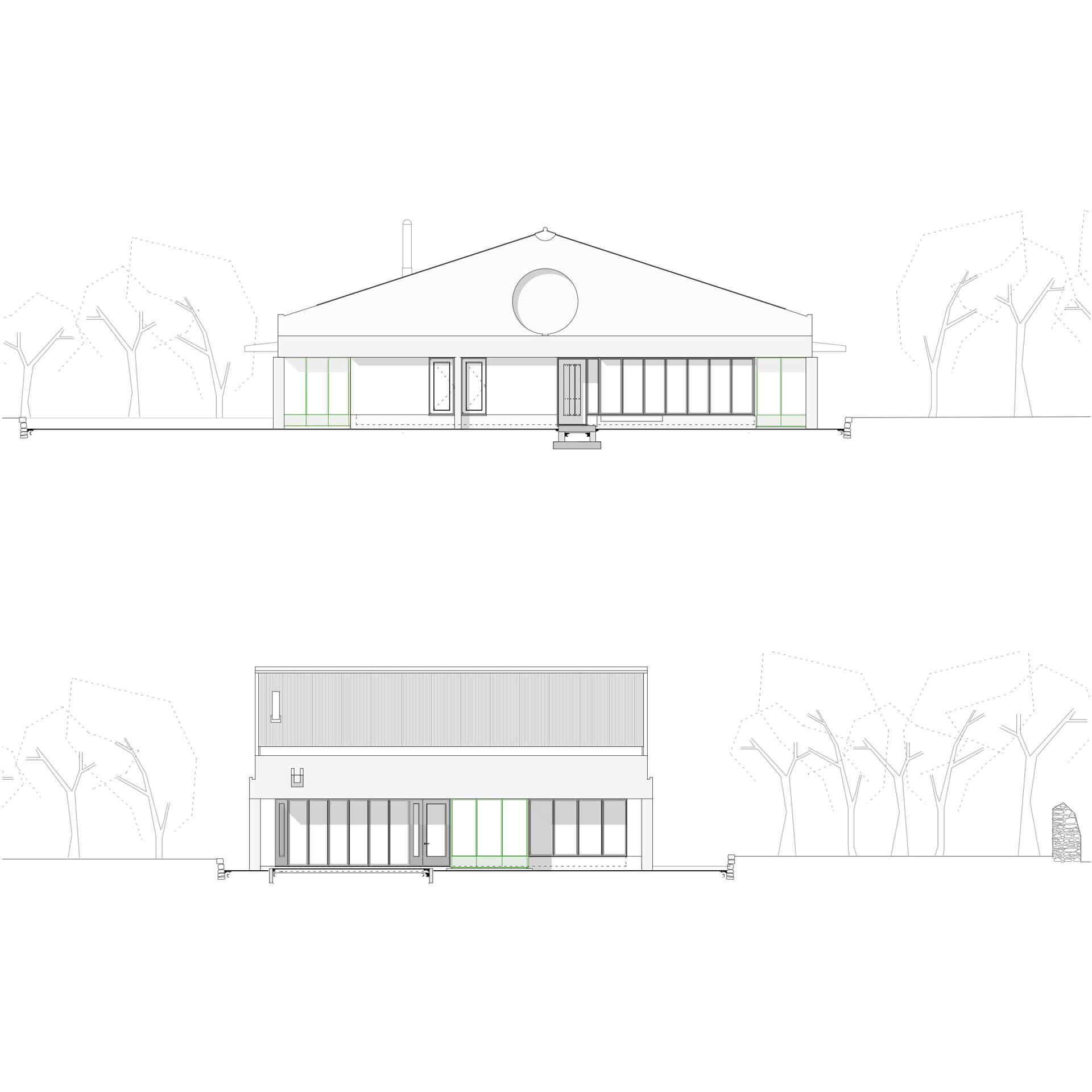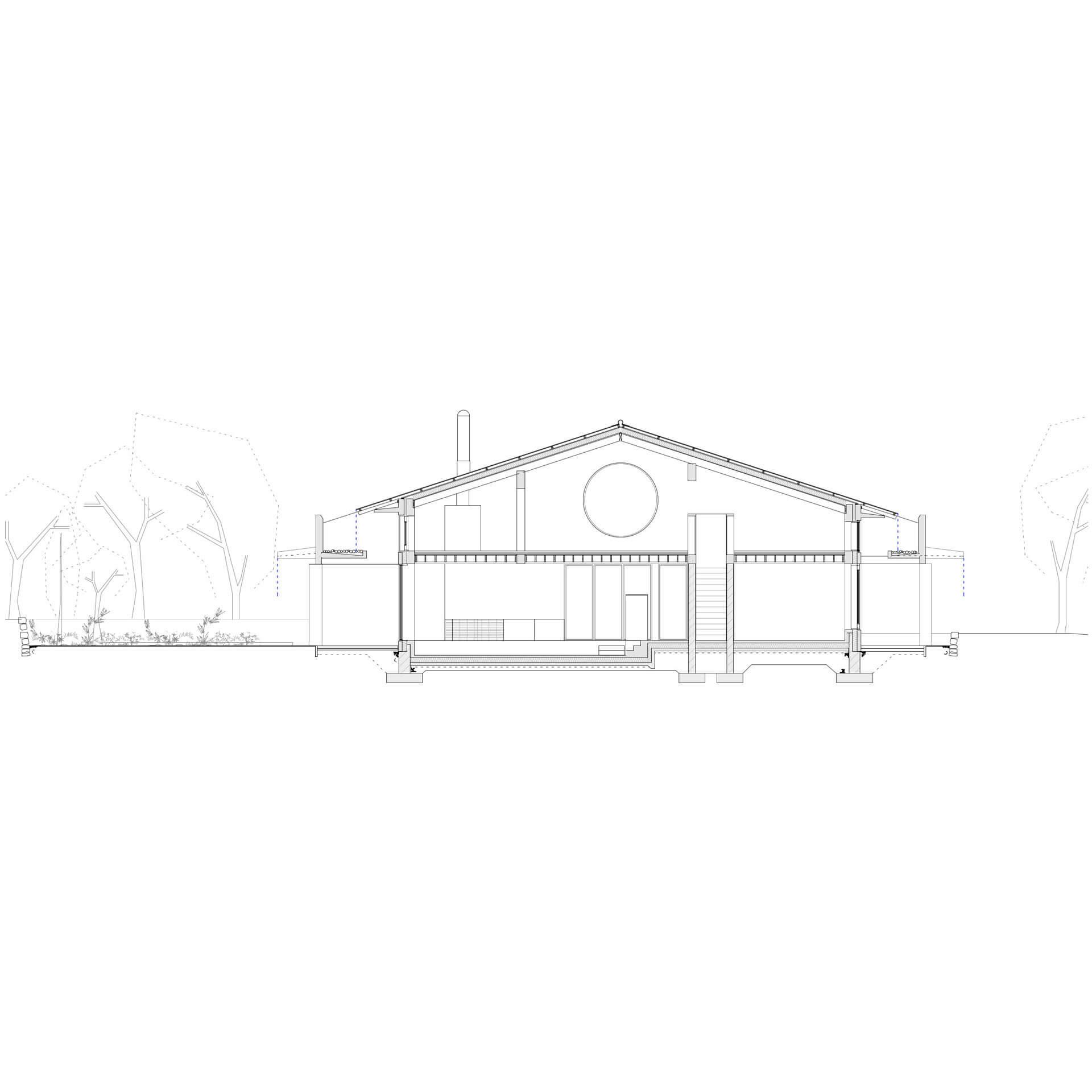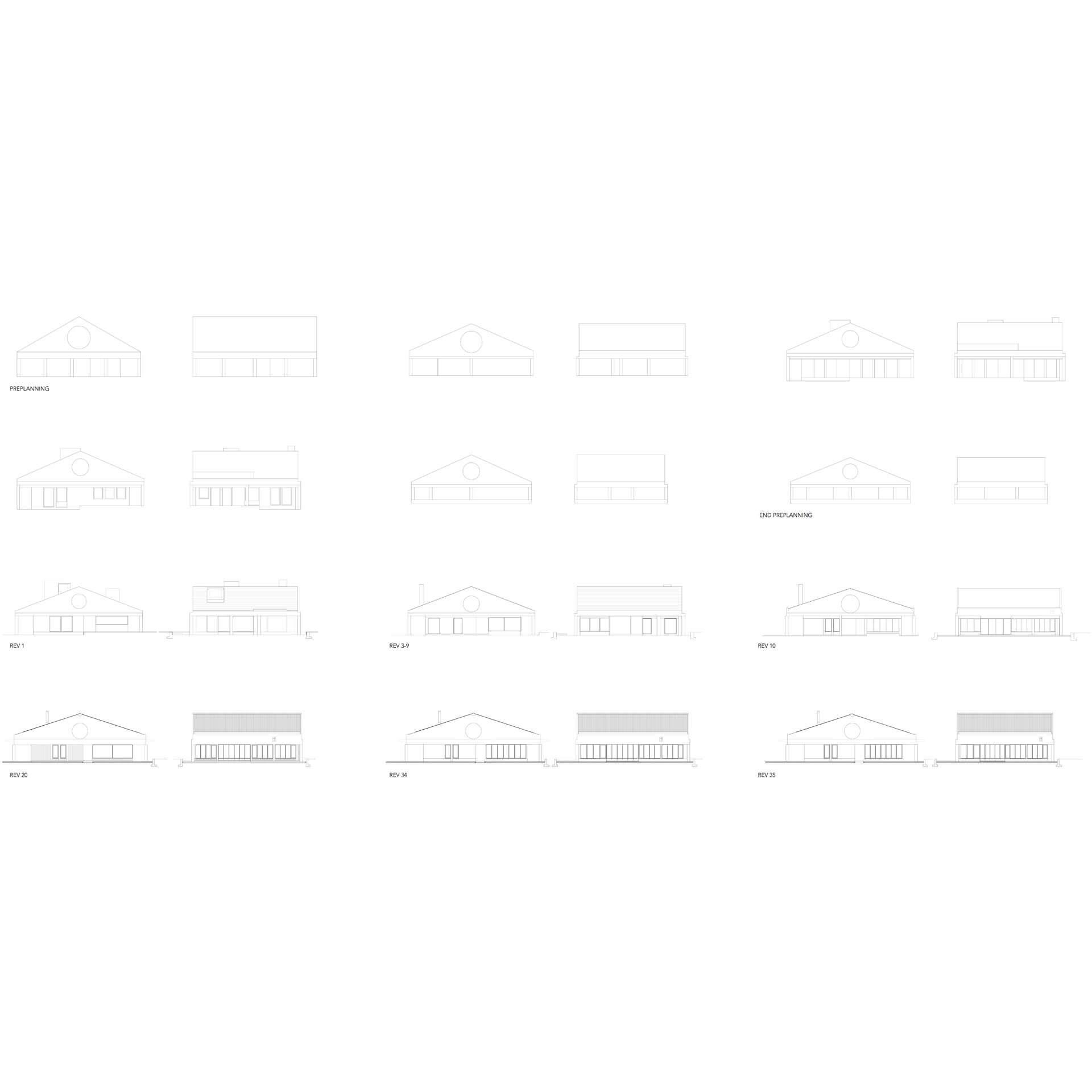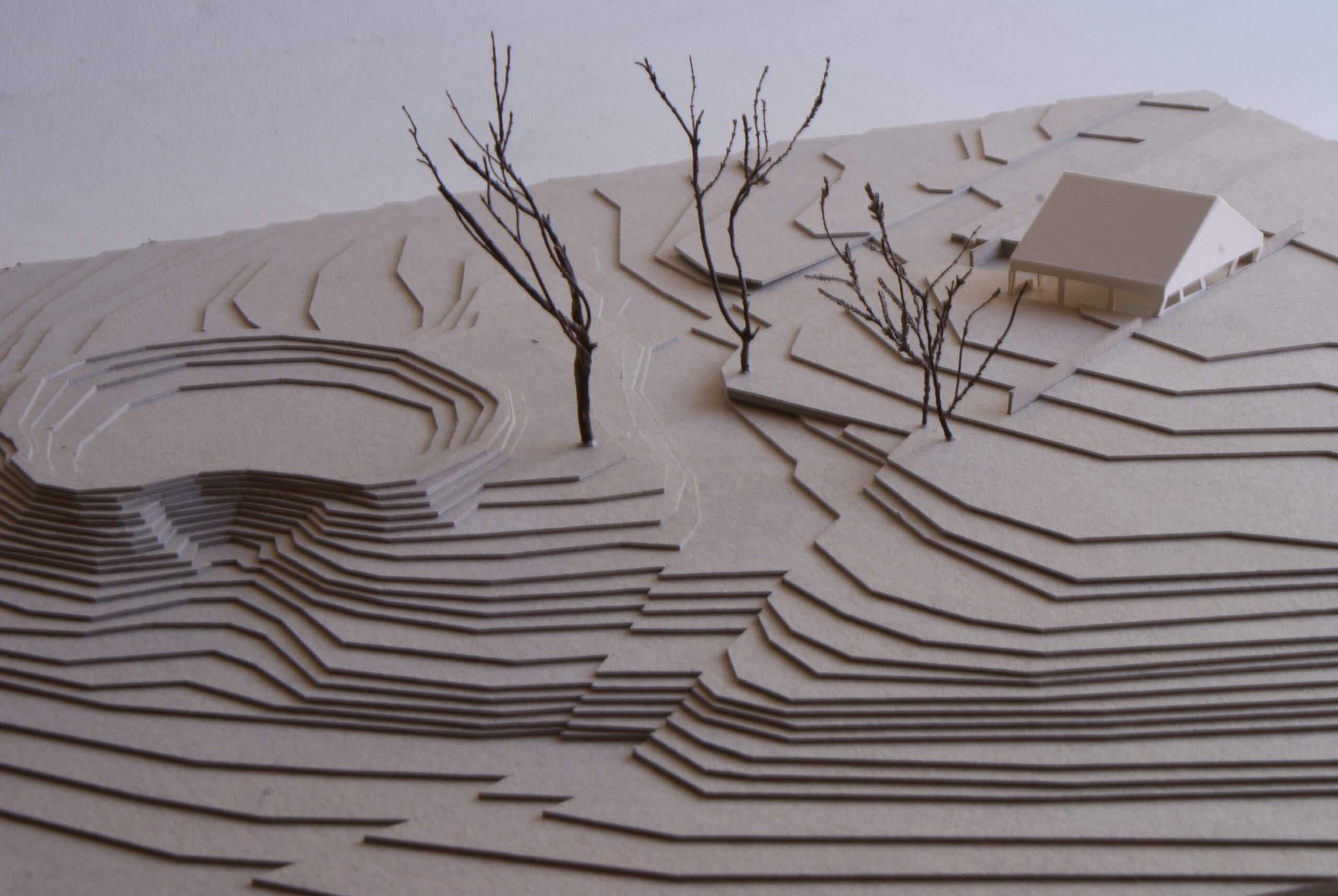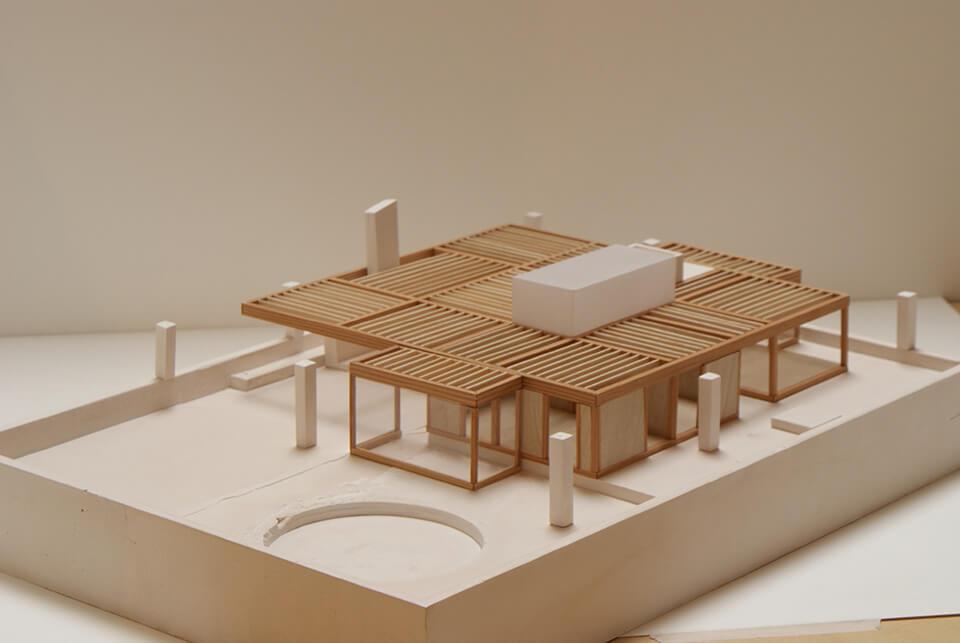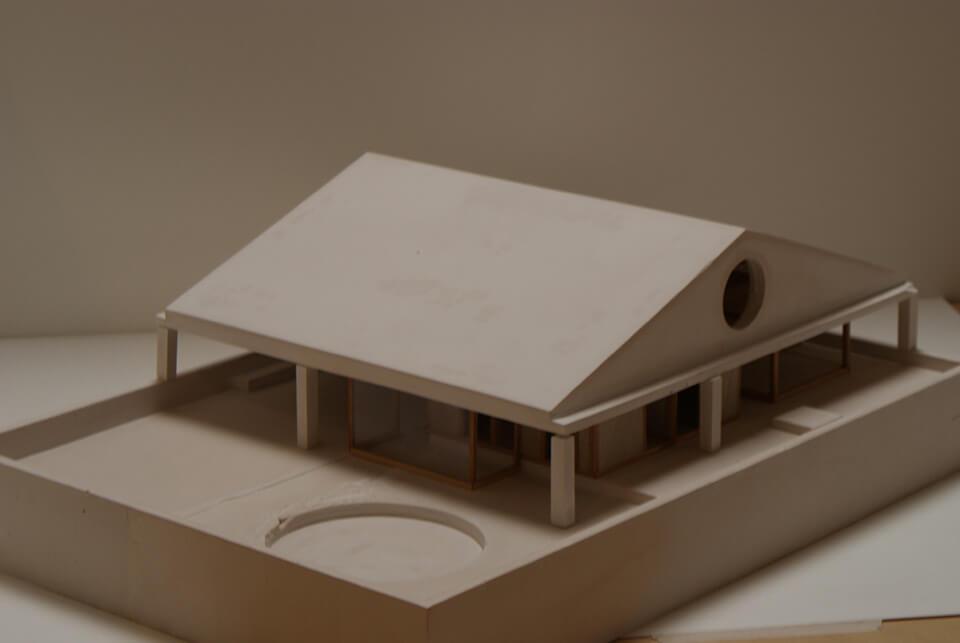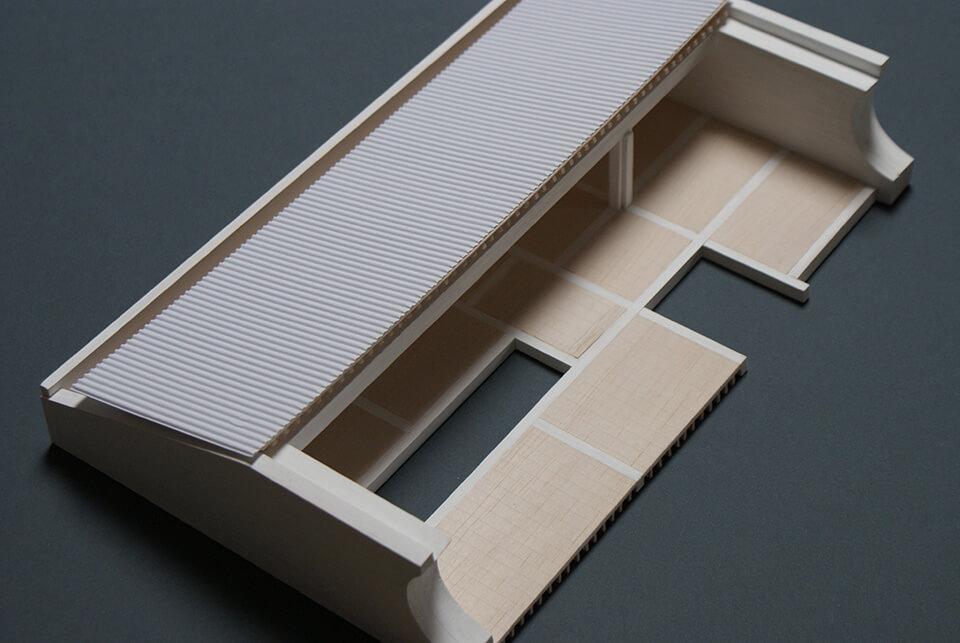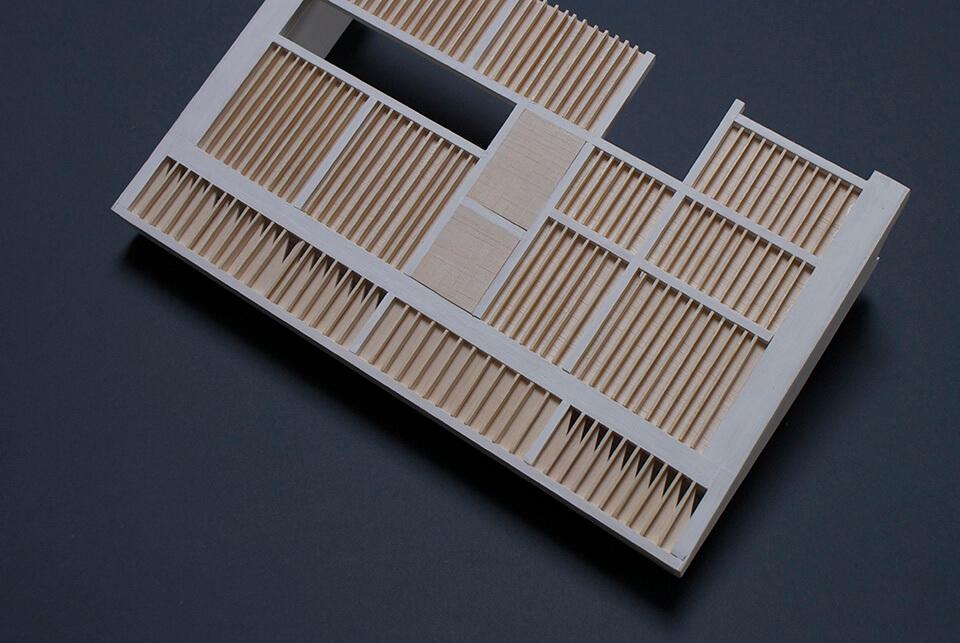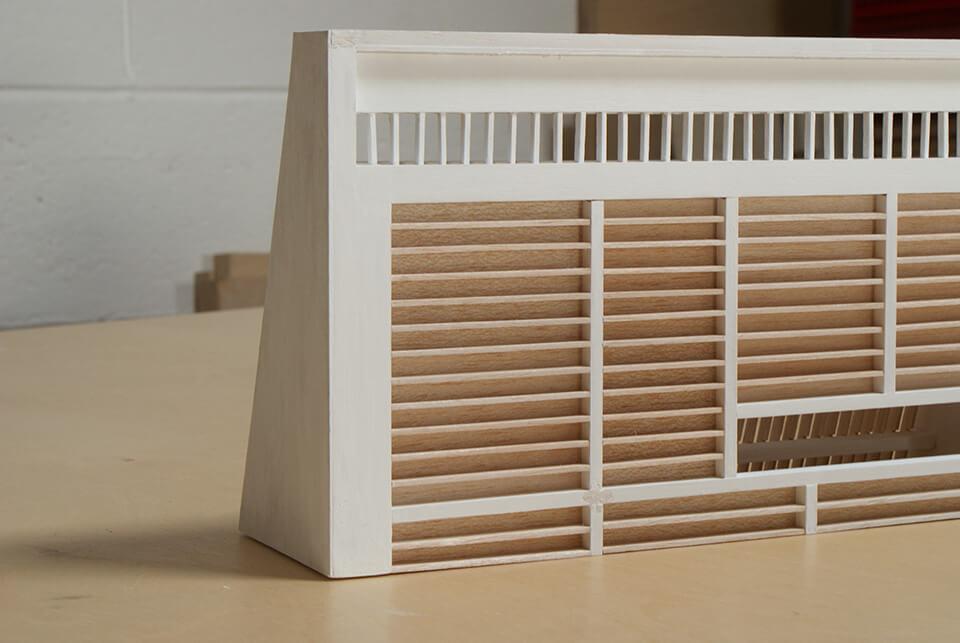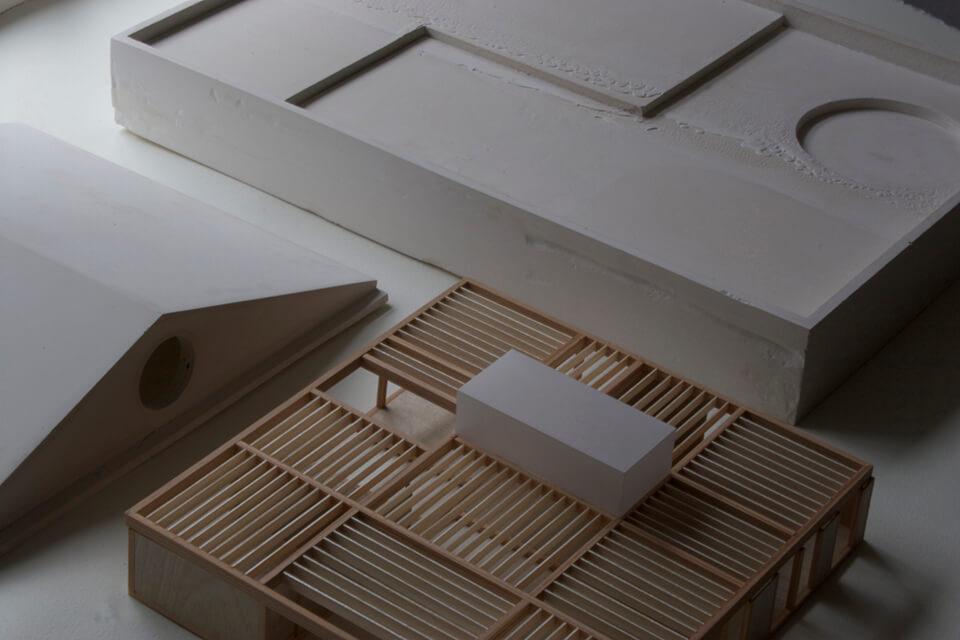 Steve Larkin Architects - Slyguff-Landscape-Plan
Slyguff Site Plan Scale 1_4500 at A4 crop
Slyguff Plans Combined Scale 1_165 at A4 crop
Slyguff Elevations Scale 1_200 at A4 crop
Slyguff Section Scale 1_175 at A4 crop
Slyguff Proportion Studies crop
Steve Larkin Architects - Slyguff-01-DSC06931
Steve Larkin Architects - Slyguff-02-DSC06932
Steve Larkin Architects - Slyguff-03-DSC06218-2
Steve Larkin Architects - Slyguff-04-DSC06235-2
Steve Larkin Architects - Slyguff-05-DSC06438
Steve Larkin Architects - Slyguff 06 IMG_0711
NEW HOUSE AT SLYGUFF
Planning 2014 / Completed 2019
AAI Award 2021
RIAI Architecture Awards 2021 (Highly Commended)
SLA Team: Steve Larkin, Deepka Abbi & Noreile Breen
Contractor: Drumore Construction
Structural Engineer: Arthur Murphy
Photography: Alice Clancy & Shantanu Starick
This house is located on a family farm in the historic Slyguff landscape in Co. Carlow. The client's family has been curators of this landscape for generations and continues to play an important role in the conservation of its natural, cultural and archaeological character. This home enables the younger generation to continue this tradition.
Context is very important. Cultural artefacts, with origins in farming, archaeology, neo-classicism, Victorian industry and infrastructure, contribute significantly to the spatial character of this landscape. This house seeks to integrate into this landscape character by emphasizing new relationships with these artefacts.
The house is both a singular object in landscape and a collection of elements that form the assemblage of the project. At the landscape scale, a strong geometry is set against the undulating farmland and the archetypal geometry of the adjacent ringfort. An inverted plinth integrates the house on the site makes a space in landscape similar to the ringfort. At the project scale, a warm envelope is covered by a cast-in-situ concrete outer shell. The collection of elements, rainfall gutters, windows, gables, columns, tapestry ceilings, plinths, greenhouses, gargoyles, etc. provide opportunities for syntactical order.