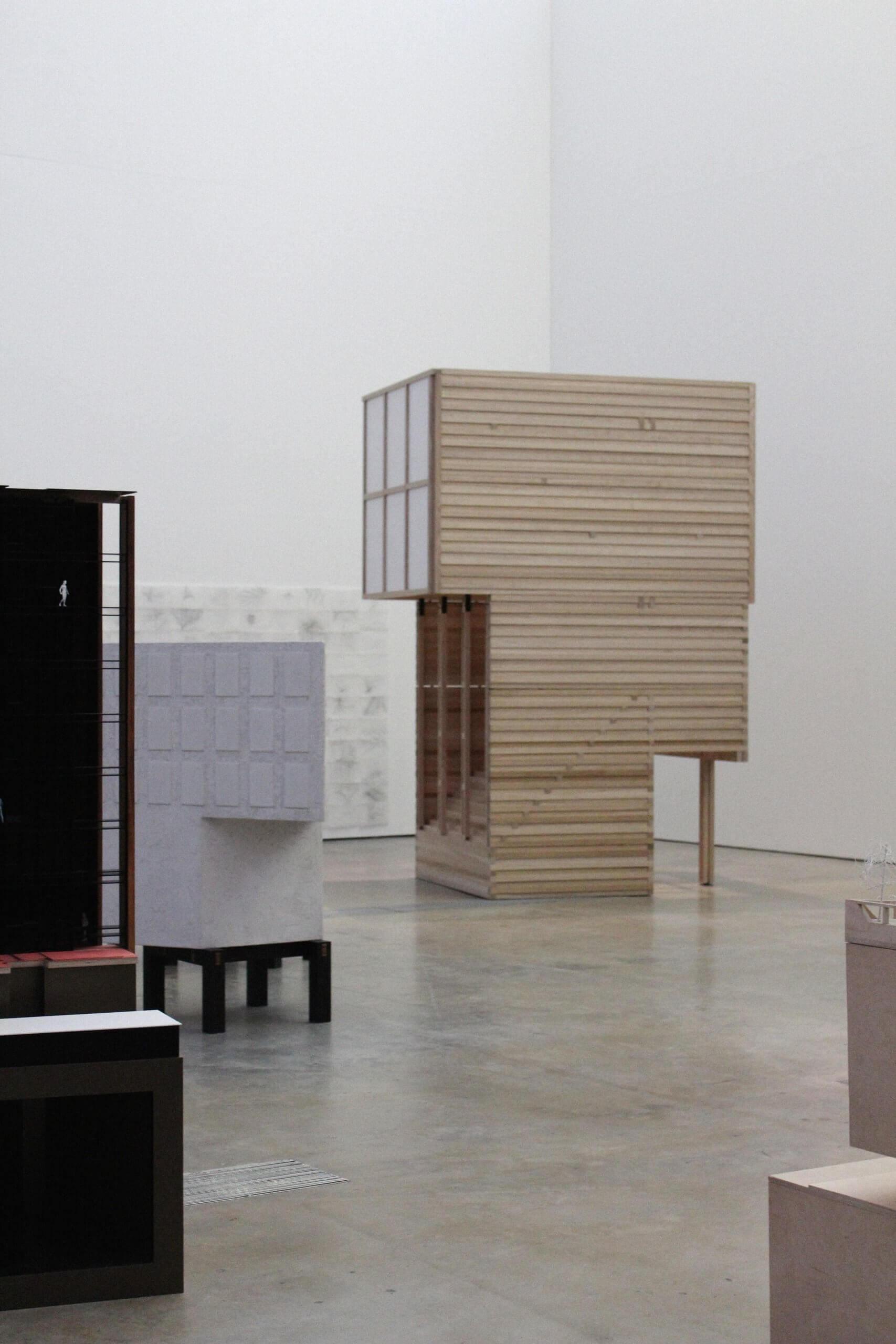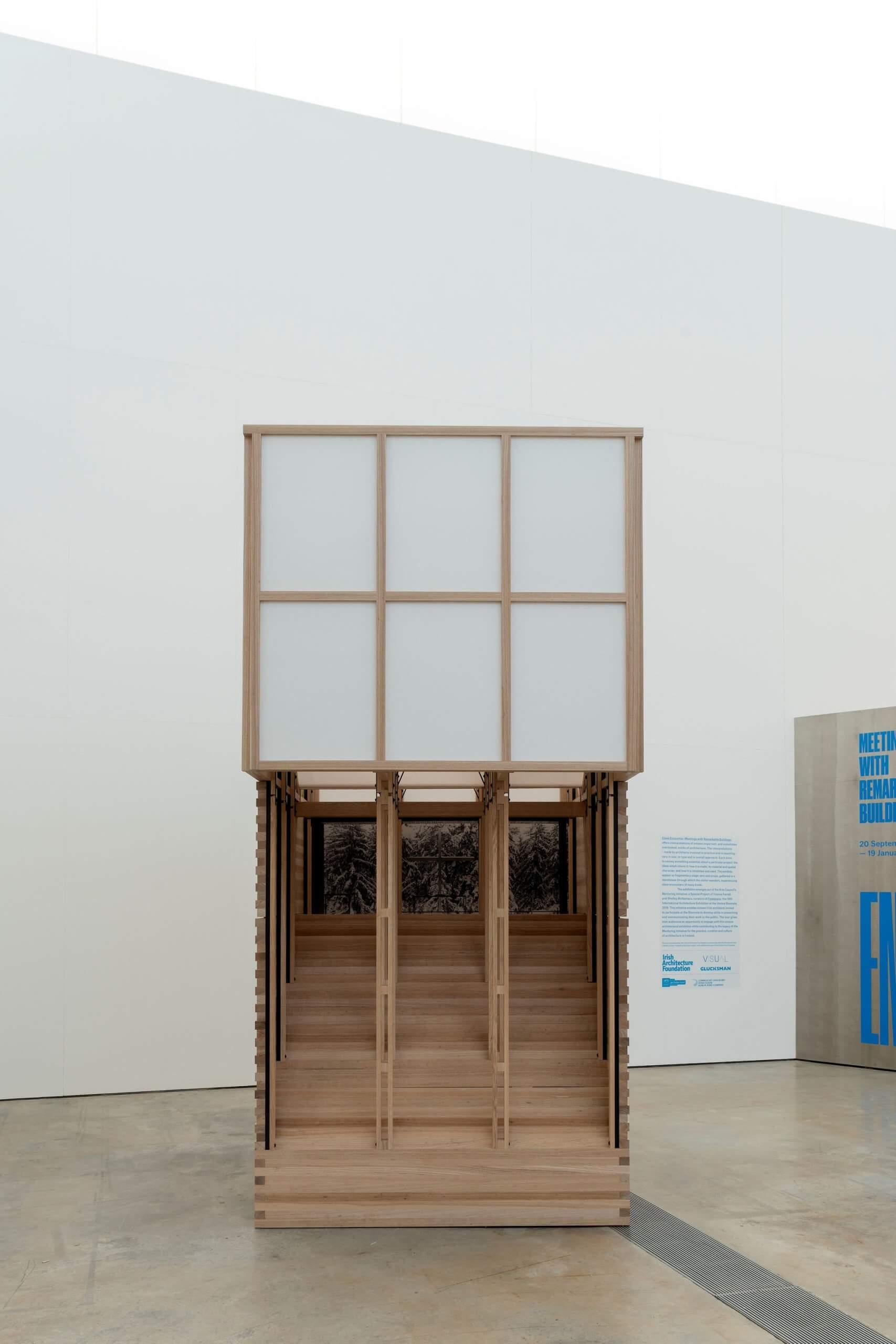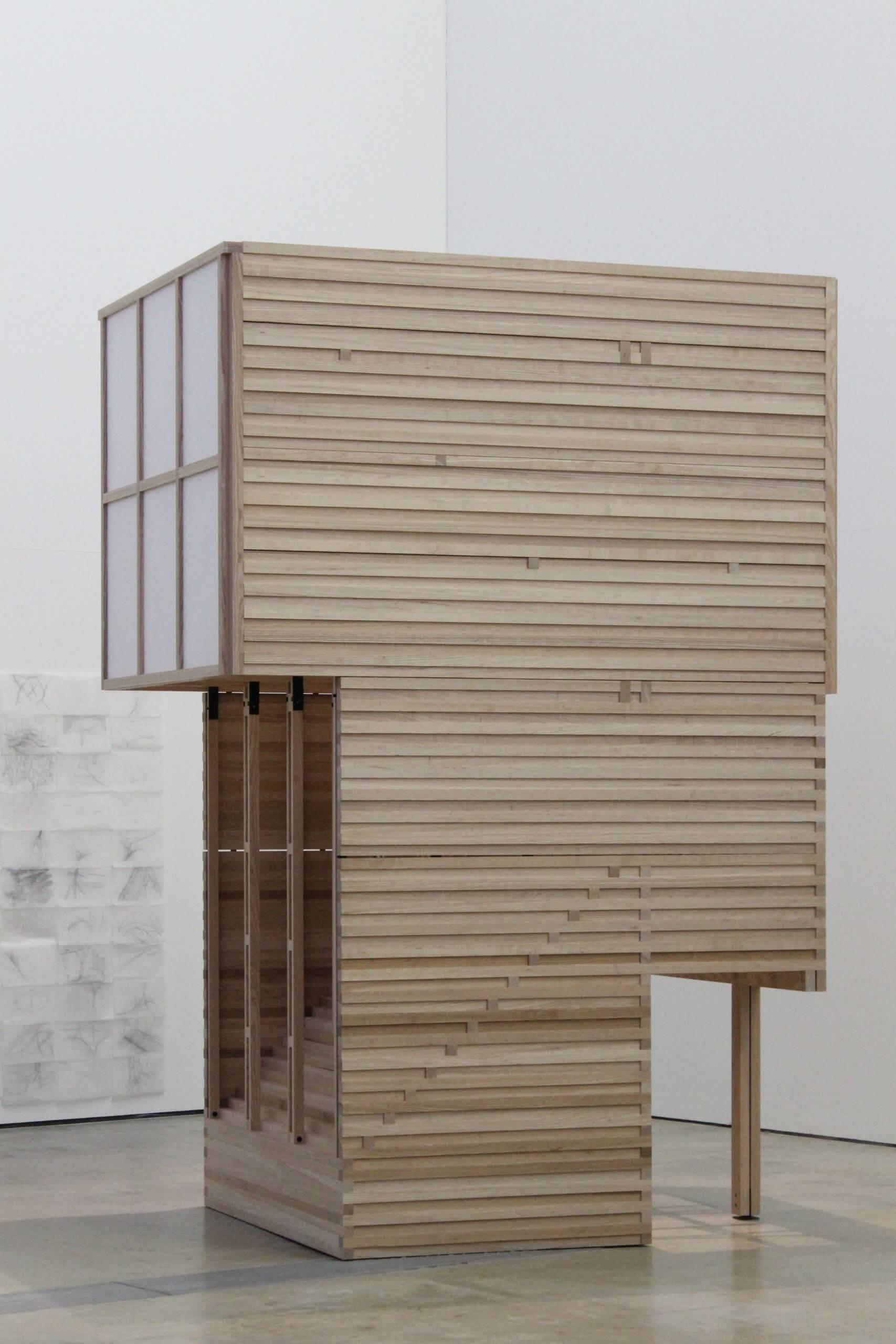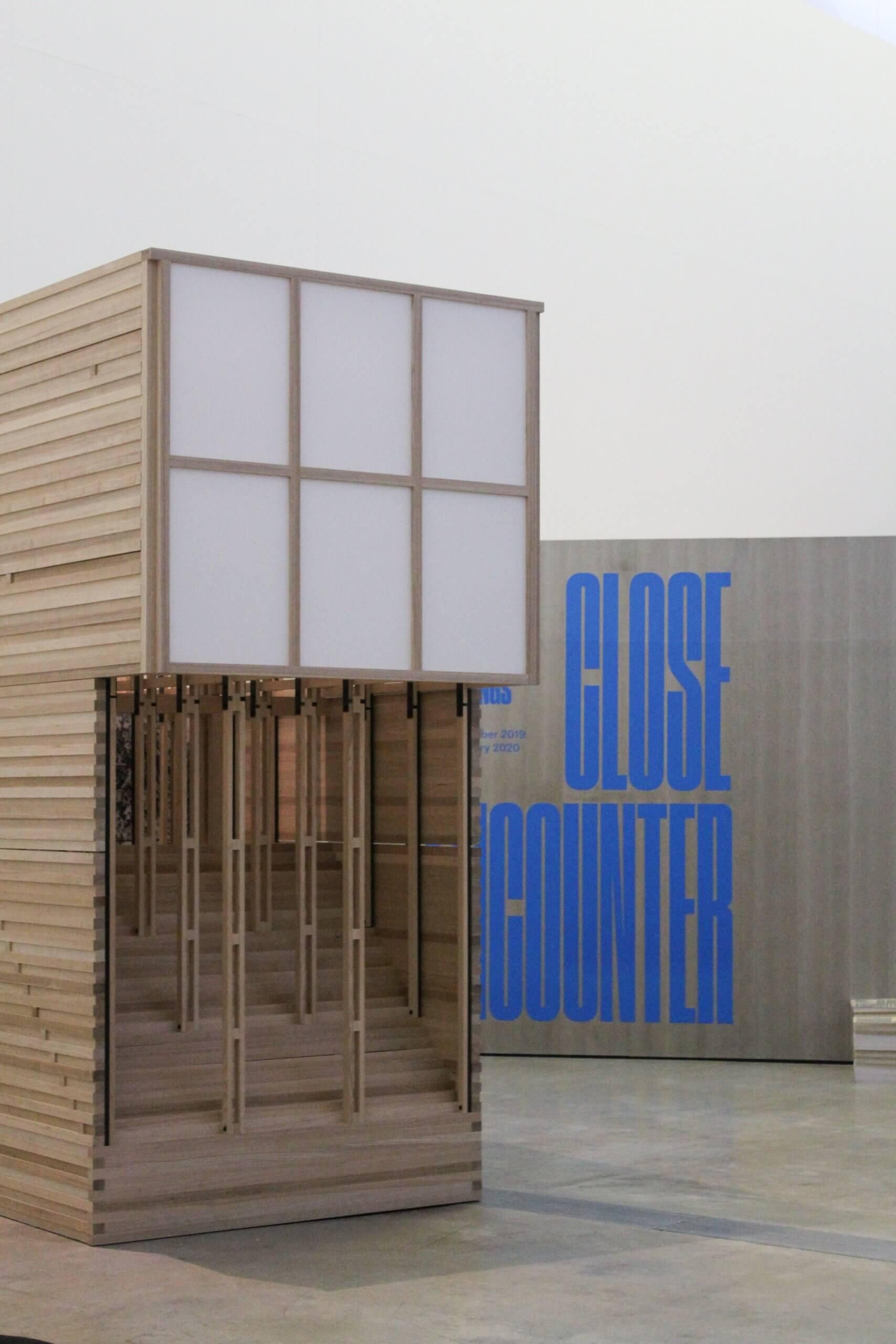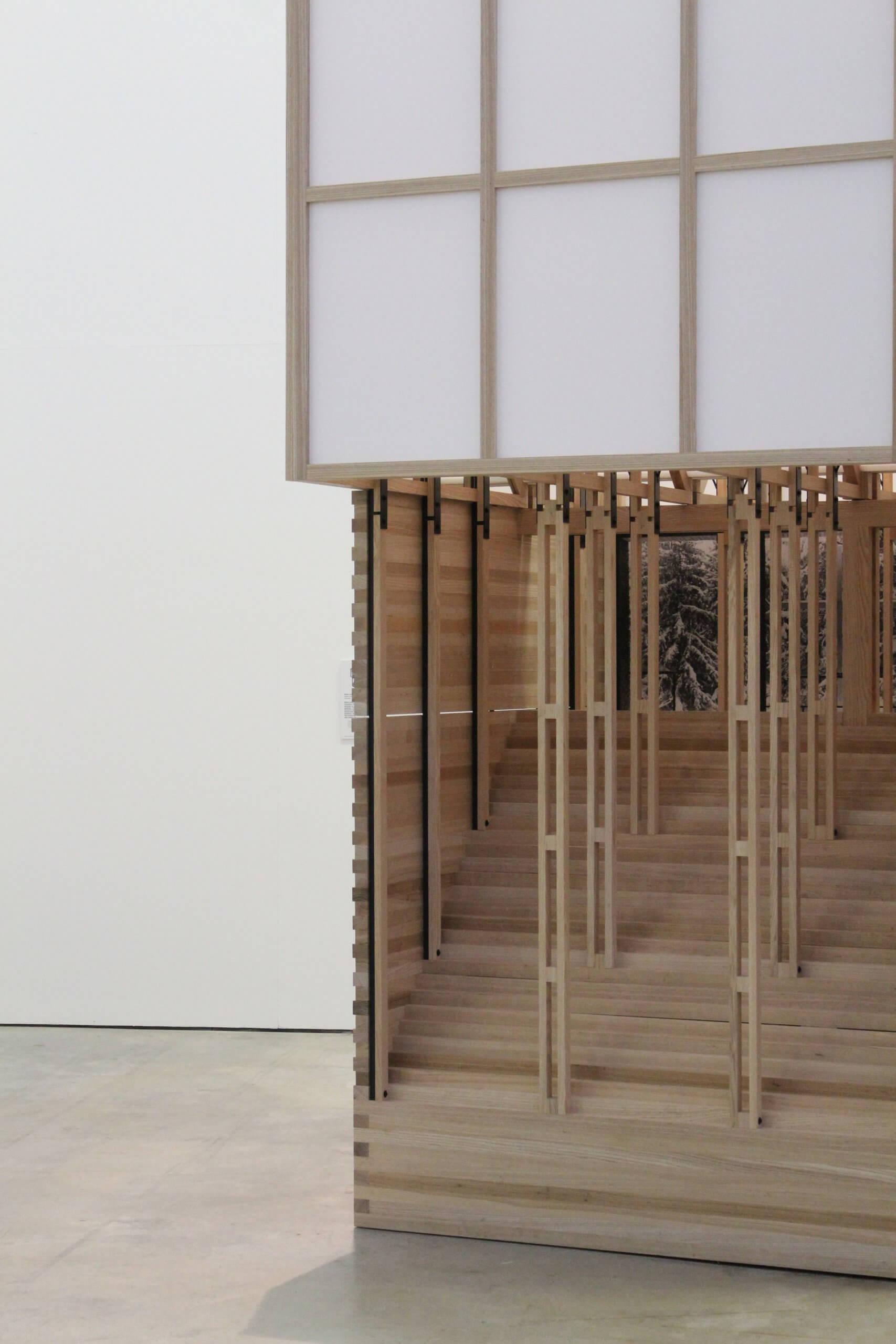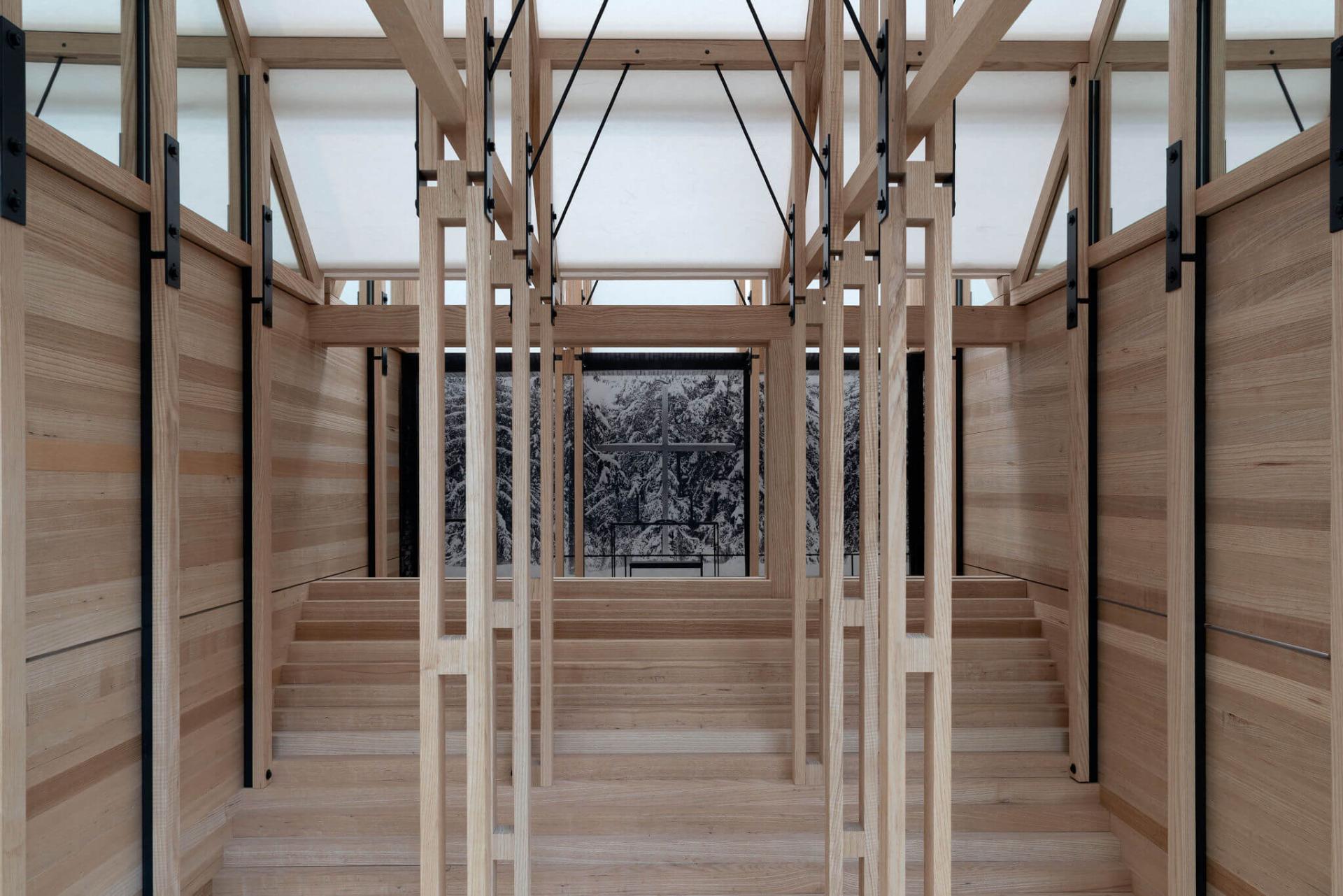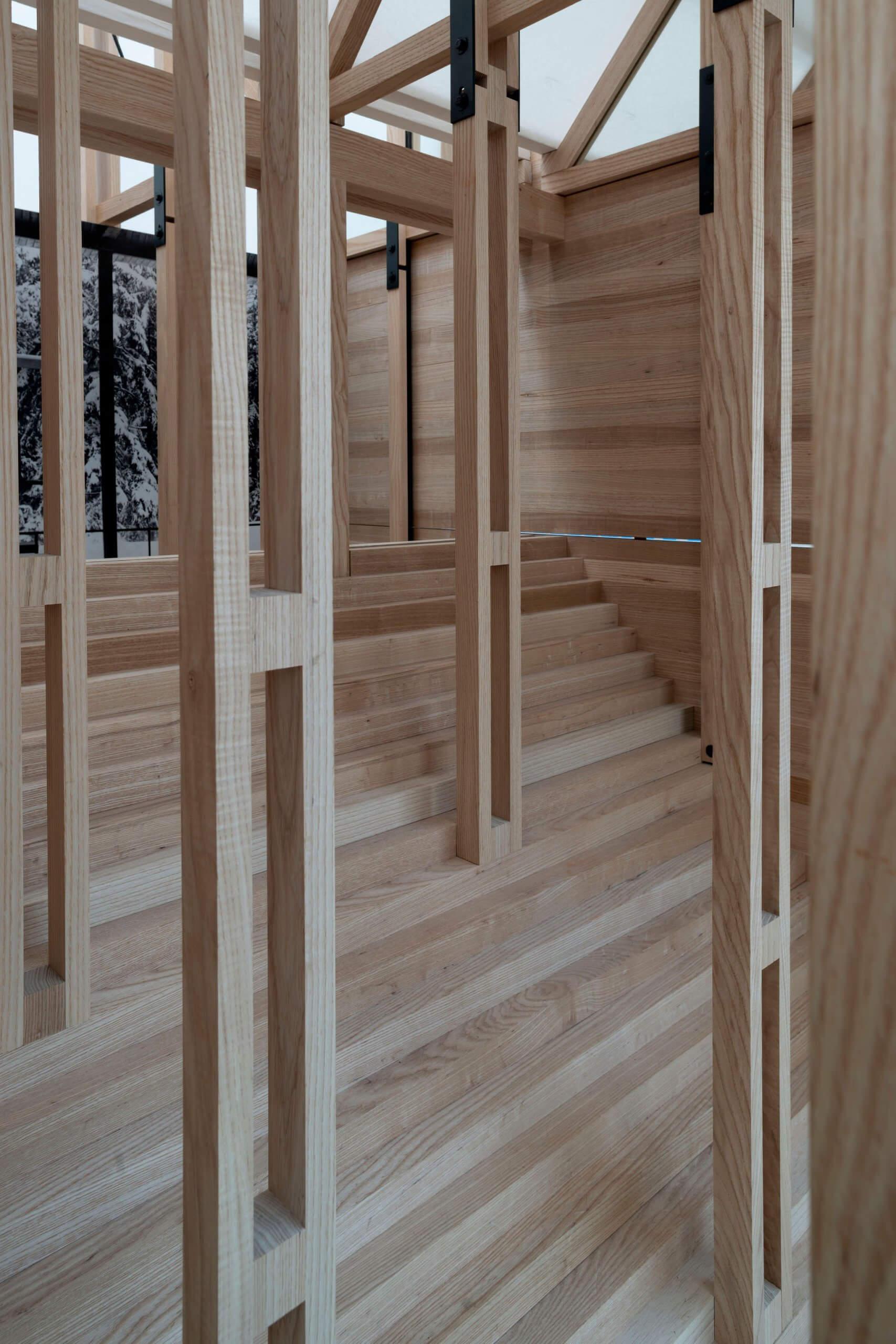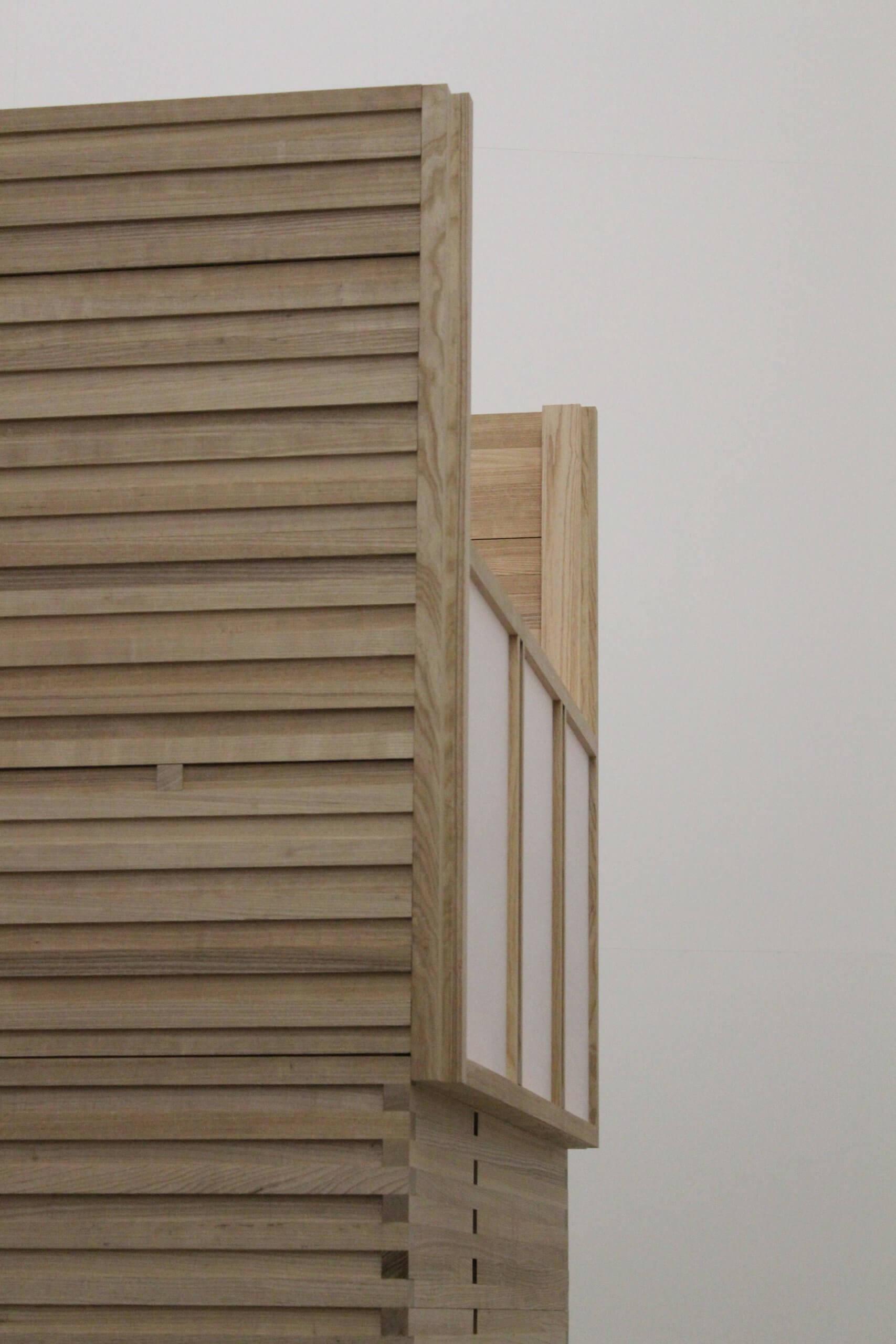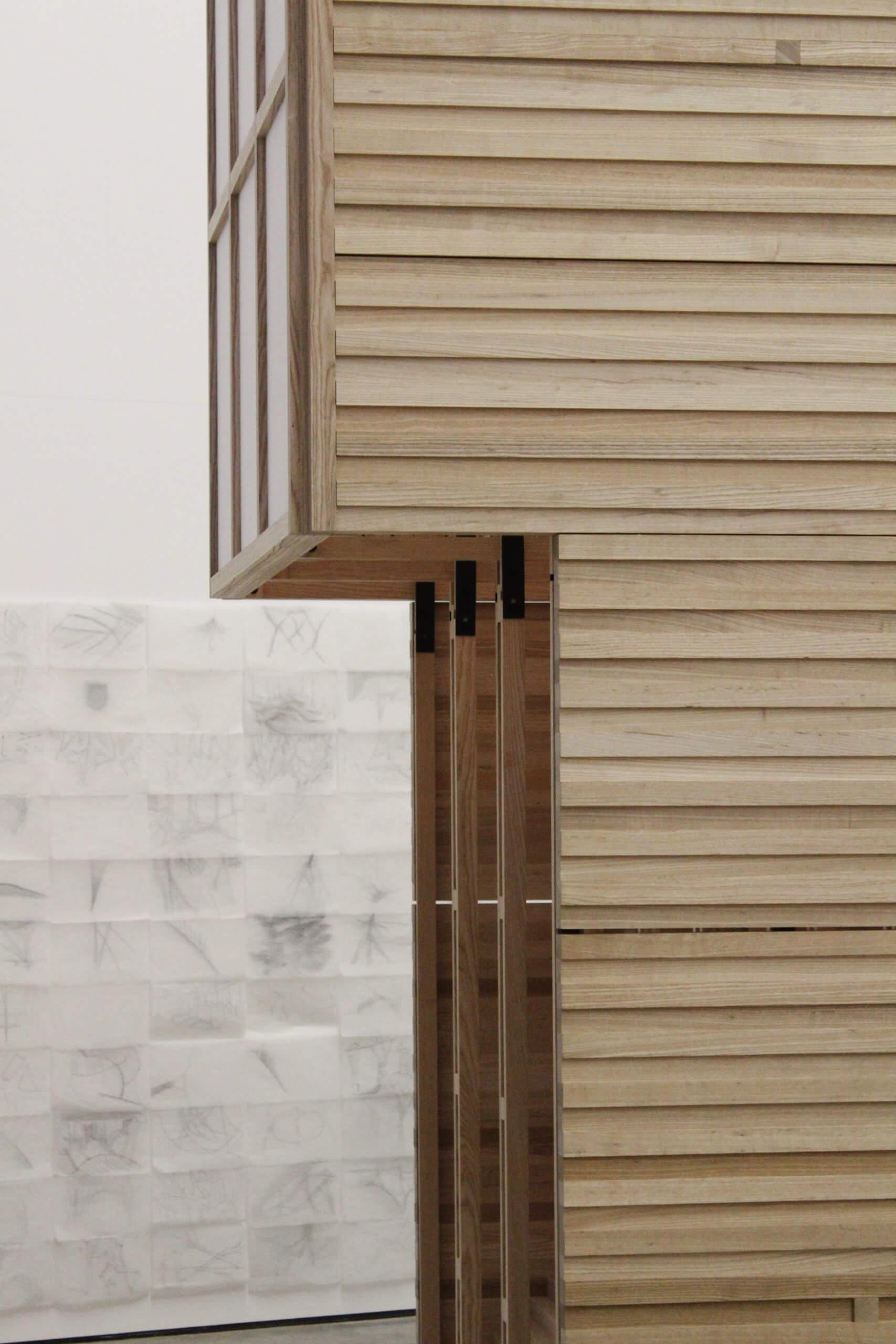 Venice 1. Close Encounters Exhibition Carlow © SLA
Venice 2. Front Elevation © Fionn Mc Cann
Venice 3. Side Elevation © SLA
Venice 5. Oblique Detail © SLA
Venice 6. Internal Detail © Fionn Mc Cann
Venice 7. Internal Detail II © Fionn McCann
Venice 8. Internal Detail III © Fionn McCannjpg
Venice 9. Rear Detail © SLA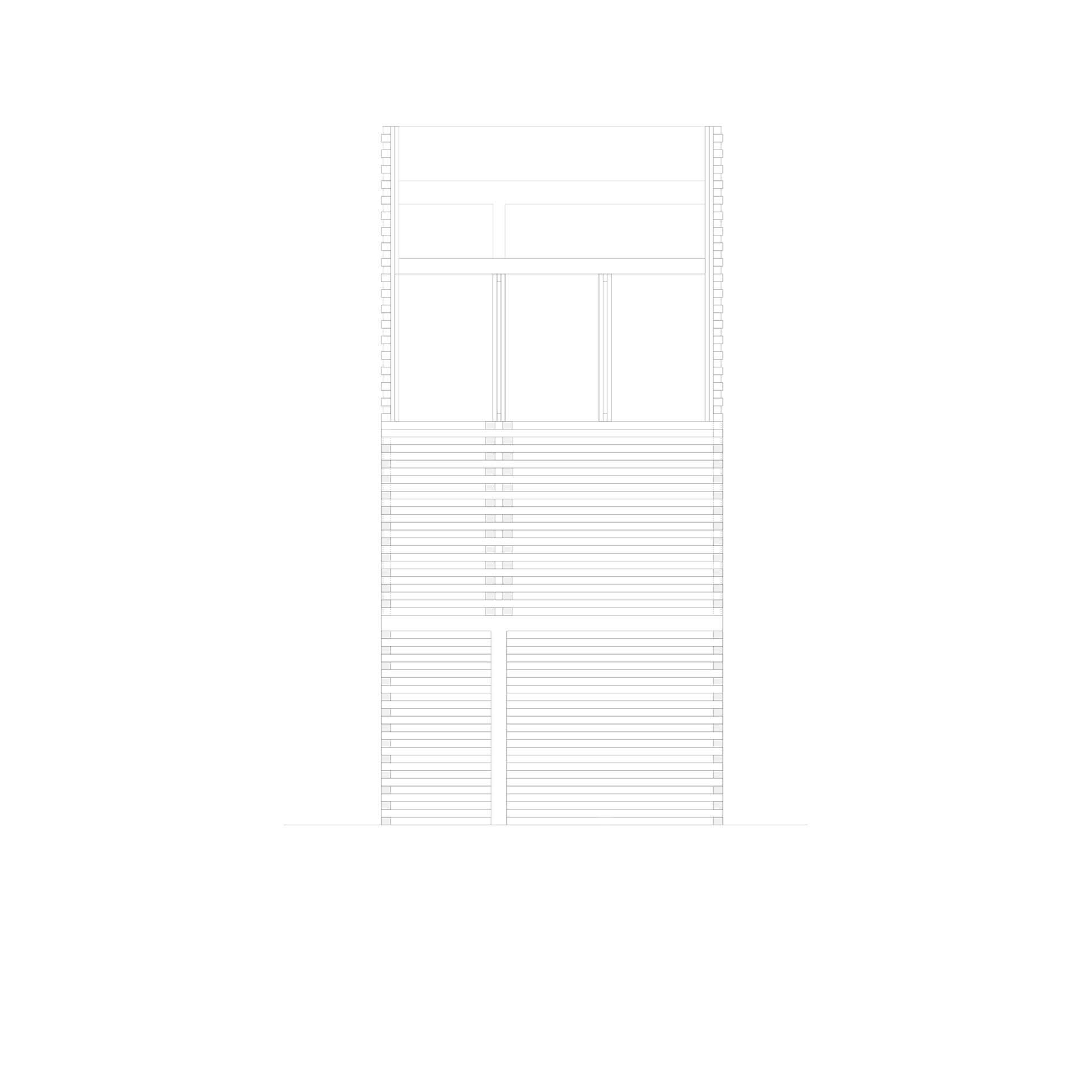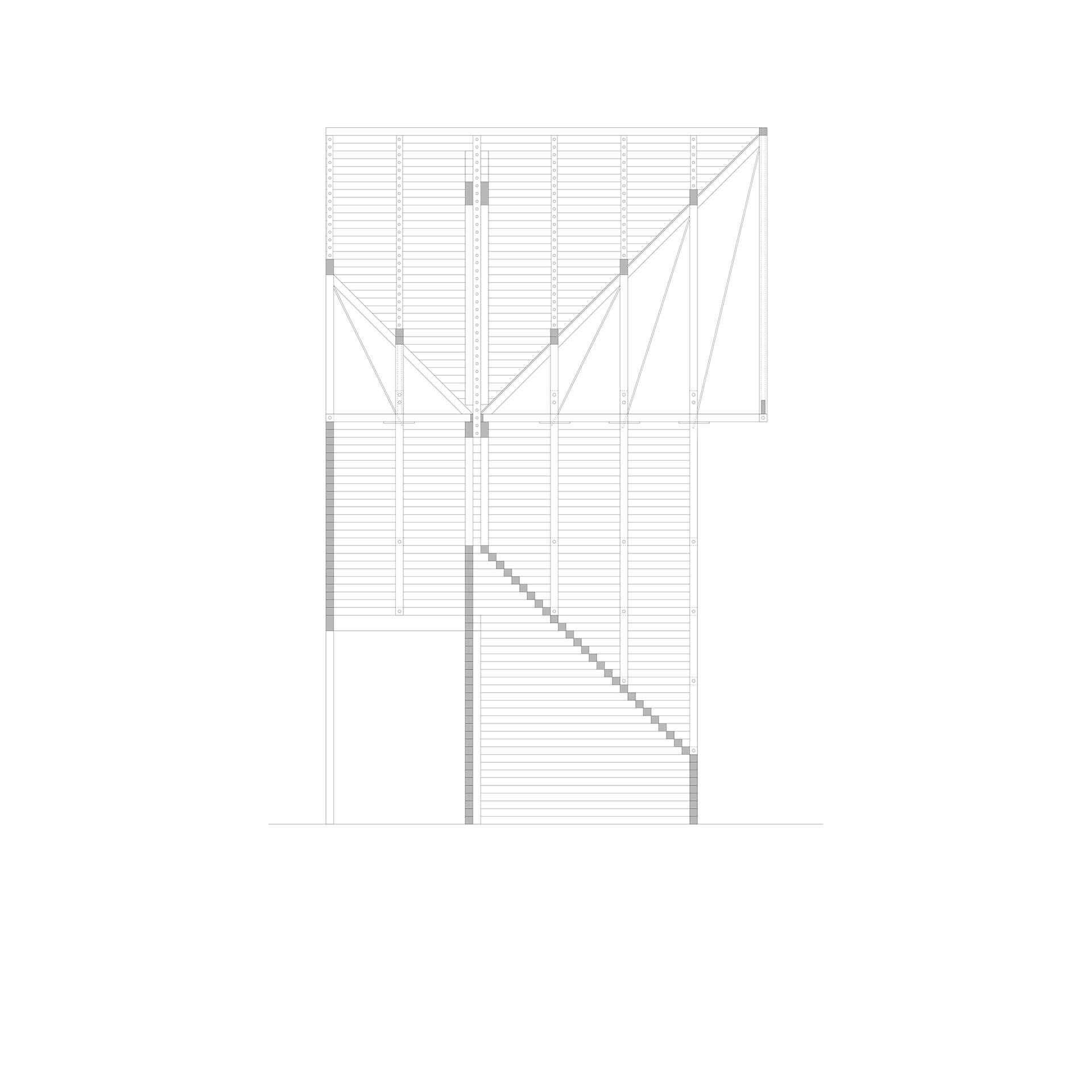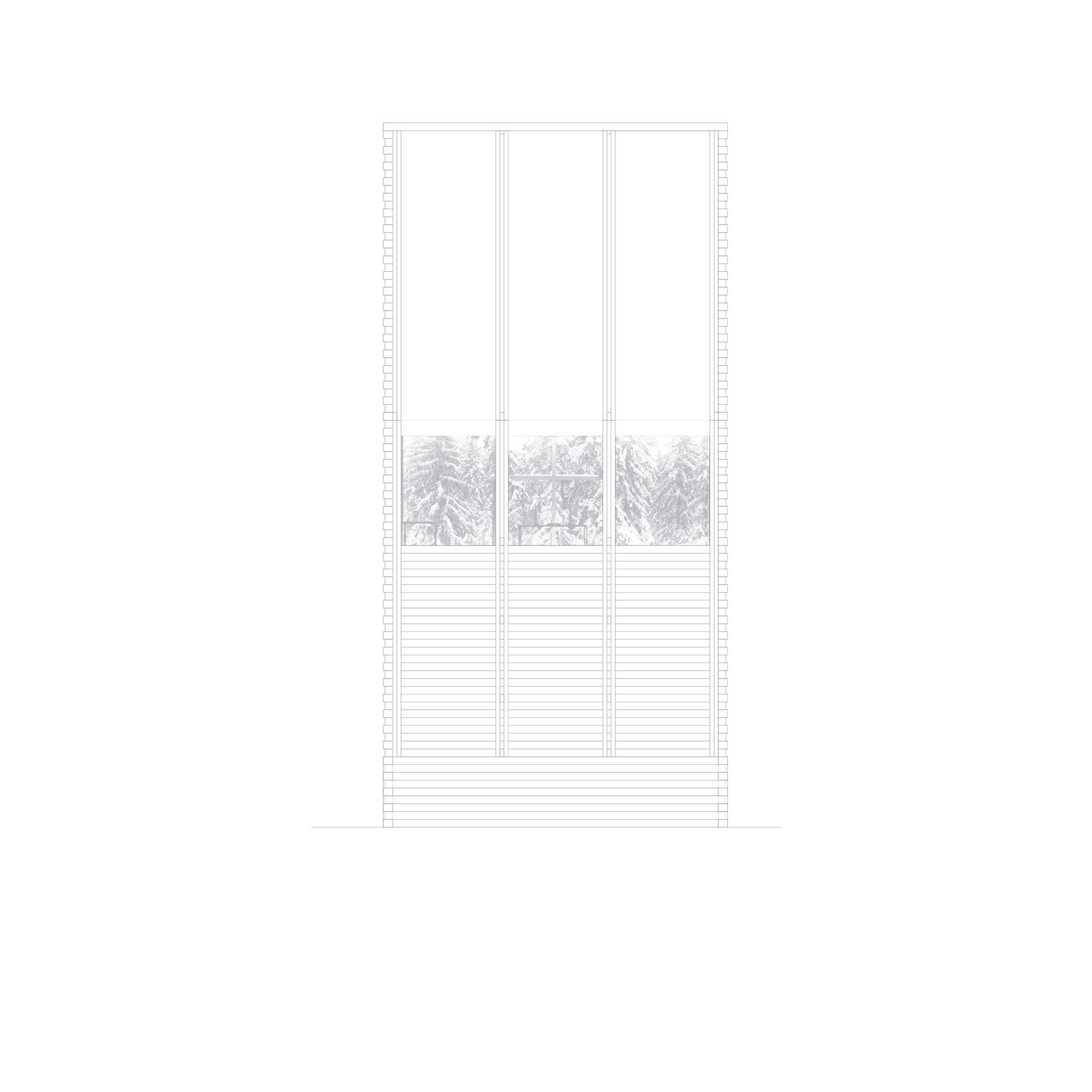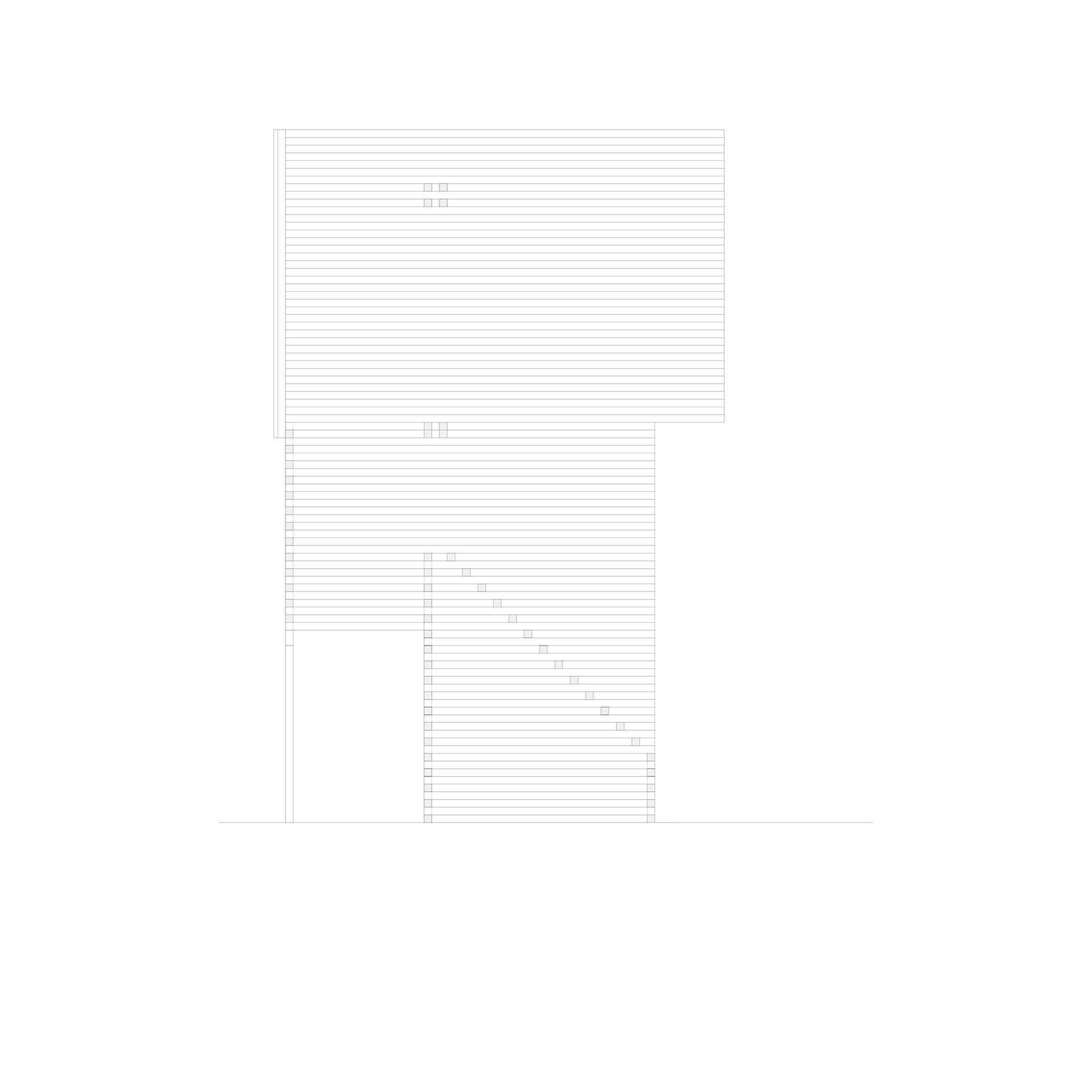 Venice 3. Front Elevation
Venice - Card Model © SLA
STRUCTURE FOR EXHIBITION
Exhibition 2018
SLA Team (Steve Larkin, Mark Corcoran & Claire Fitzpatrick)
Fabrication: Simon Doyle, Adrian Coen and Frank Tate
Photography: Alice Clancy, Fionn Mc Cann, Deepka Abbi
Close Encounter, 16th International Architecture Exhibition FREESPACE, curated by Yvonne Farrell and Shelley McNamara. SLA was invited to make an exhibition piece in response to the Otaneimi Chapel by Kaija and Heikki Siren (1956).
The exhibit frames the photograph of the chapel taken by the photographer Otso Pietinen in 1957 that captures the cross in the forest. We reconsider the articulation of the chapel construction methods and emulate Finnish light as we frame this photograph.
Close Encounter was also exhibited at the Glucksman, Cork and Visual, Carlow as part of a national tour produced by the Irish Architectural Foundation in partnership with the Glucksman and Visual Carlow and supported by the Arts Council.